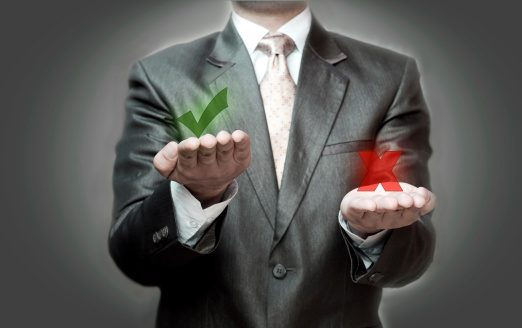 Don't Rely only on In-House Techs
Today's technology has significantly changed how IT gets to the end-user. Driving changes in how technology can keep them happy. It can be tough for many to stay up to date with ever-changing technologies.
Success in business requires top-performing technologies and computerized equipment that improves your operations. To do this you need the expertise of an IT MSP, not just a single person or persons you rely on in-house.
The Right MSP Will Ensure a Proper IT Strategy That Is Customized for Your Company
An IT Strategy focuses on your business goals and how to attain them through
technology. It improves your efficiencies, productivity, security and communications, and it aligns IT with your overall business plan.
During the process, they will consider the following, and how they can support your business goals now and into the future:
Data Security: With ever-increasing threats from cybercrime, your business requires risk assessments, data protection, data recovery, staff awareness training, and maximum security of your critical data. You must be able to backup,
protect and recover your proprietary and confidential information. To do this you should outsource your disaster recovery and backup solutions to an expert MSP who will analyze your current state of preparedness, and offer guidance on potential courses of action.
Security Enhancement Via Continuous Monitoring and Maintenance: The right MSP provides continuous monitoring to remotely view your network, identify risks and halt cyberattacks and breaches. They will address IT issues before they cause downtime or data loss.
Disaster Recovery/Business Continuity: You must be able to recover data after a
disaster and when IT services are compromised. This requires backing up data to a secure, offsite location so it can be retrieved anywhere you have an Internet
connection. This way, your employees can continue working even if they can't come into the office. The right MSP will:
Develop and deploy a complete Business Continuity and Disaster Recovery Plan, a customized program to integrate the policies and procedures into your corporate culture, and provide training sessions to ensure all employees are comfortable with procedures.
Maintain an on-going program designed to ensure the validity of the Business Continuity and Disaster Recovery Plan, and keep the plan up to date and communicated to all key personnel.
Identity and Access Management: They will help you comply with security and
regulatory requirements, allowing only authorized individuals to access confidential information.
Optimization and Consolidation: They will optimize your IT infrastructure; analyze and resolve any inefficiencies in your existing IT; and consolidate resources and operations to improve your efficiencies and reduce costs.
IT Budget and Cost Control: Your MSP will provide budgeting and cost-control processes that define and implement IT service, support and equipment procurement strategies to achieve your company's goals while eliminating unnecessary expenditures.
IT Mobility: With the BYOD (bring your own device) trend, your staff has the ability to work from home or on the road. When implemented in a secure fashion by your MSP, BYOD enhances your productivity, and employee satisfaction. They will use applications, support, ownership, security, communication issues and mobile policies to ensure your mobile workforce is always productive and secure — Ones that ensure secure and simple access to data, tools, and applications, from any location.
Networking — Data and Voice Communications: Data communications (electronic transmission of information for storage and processing) and voice communications (systems such as mobile devices and VoIP (Voice over Internet Protocol) enhance both your internal and external communications, and promote business continuity.
Virtualization — Servers, Desktop, Storage, Applications, Data Center:
Virtualization in technology refers to the utilization of virtual servers, desktops,
storage devices, applications, and computer network resources. It allows you to
virtualize your entire IT infrastructure, or specific aspects of it.  Virtualization
simplifies technology to promote efficiencies and reduce costs for your business.
Legacy Application Modernization/Renovation: Legacy application modernization is refactoring, re-purposing, or consolidation software that allows you to align IT to your business plan, or for future needs. This way, you benefit from the advantages of new development without the risk and cost of replacing legacy systems.
Business Intelligence and Analytics: Your MSP will help you use a variety of
software applications to analyze your business's raw and big data. Business analytics software process explores and investigates your business's data with emphasis on statistical analysis.
The right MSP will provide the competitive advantage you need to succeed in today's constantly changing world of technology. They understand the IT operations and requirements of your business, and the obstacles you face.
Looking for the right MSP for your  Business?  Look no further than Natural Networks.  Contact us today to ensure the success of your business' IT infrastructure.