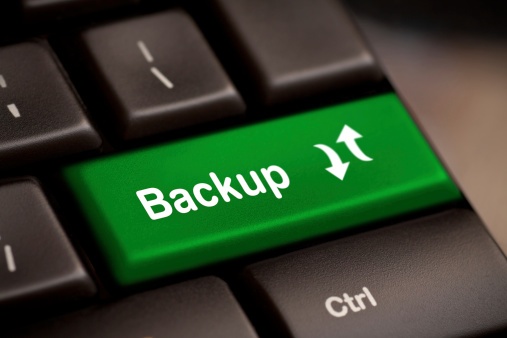 Are you backing up the computers in your network as efficiently as possible?  Do you have a disaster recovery plan for your most important data?  Knowing exactly how to restore your data and having your data backing up on a schedule is the best way to have peace of mind that the most important information to you is safe.  There are a lot of ways to backup your computers, which is why we wanted to go over just a few of the most effective means for backing up and restoring your data.
The Potential Risks
There are several risks that you're taking when you are not actively backing up your data - threats such as viruses, and ransomware that can remove data from your computer.  Backing up your data also keeps it safe from potential loss due to fire or other physical means.  There are several ways to safely and efficiently backup your data including from different points.  We always recommend using multiple forms of backup as well so as to create redundancy.
Types of Data Backup
Local backup solutions are typically the simplest way of backing up.  A local backup solution can be, as an example, an external USB hard drive attached to your computer running a scheduled backup each night.  A more sophisticated form of local backups would include using a Network Attached Storage device (NAS), which one or more computers can backup to on a regular basis.
Many devices also come with a backup software solution.  Windows Operating Systems (Windows 10, Windows 7, etc.) have built-in backup solutions you can use to backup to a networked, or USB, attached storage device.  Microsoft offers a great tutorial on setting up your backup in Windows 10 with 'File History.'
Apple Computers also offer a free built-in backup solution for local backup solutions called Time Machine.  Connecting a device directly to the Mac or using a network attached storage device is easy to set up through System Preferences > Time Machine.  Each of these backup solutions also backs up based on a schedule and keeps records of your data as they change.
Having local backup as your only solution isn't enough, however.  It's important to have redundancy in your backup system and to securely store that data offsite.
Online Backup Solutions
There are several companies that offer offsite backup solutions, including us!  The important aspect of online backup solutions to consider is the security, reliability, and functionality of the backup system.  Many companies offer affordable online backup solutions such as Carbonite, or CrashPlan.
PCMag.com recently ranked the following Online Backup solution plans for 2019 as follows:
iDrive for its functionality, ease of use, and price.
Acronis True Image for its user friendly interface, tools, and reliability.
SOS Online Backup for its intuitive security functions.
Backblaze for using a streamlined interface and secure online backup service.
Carbonite because of its flexible interface and security options.
Keeping a second copy of your data offline is the best way to ensure your data will not be lost in case of fire, natural disaster, or even burglary.  An online solution can also help you quickly get back to work in the event of a disaster or ransomware as well as offer your data to you anywhere you can access the Internet.  So long as you can log into the web interface with your login credentials, you should be able to access and restore your data.
If you have any questions about best practices when backing up your data, contact us today.