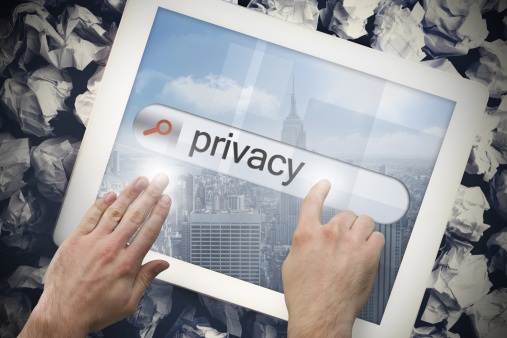 In today's highly connected world, it seems like everybody wants to know your information. Be it your phone number, your birthday, or even your place of birth, all of this information can be taken and used to help make life simpler, but, it can also be valuable to the companies that ask for it. As more companies ask for more of our personal information, it can be easy to forget how haphazardly our information can spread across the web and fall into the wrong hands. With data breaches on the rise and hackers getting more malicious and aggressive in their hunt for our personal information, sometimes, it's just safer to not share your phone number or birthday with that newly downloaded app or social media site.
Natural Networks is dedicated to keeping your data safe and we took time here to give you some simple steps to follow to ensure your data, and that of your company, stays secure.
Be Proactive With Apps That Ask For Data
Nowadays, every app or website seems to want our personal data (i.e. birthday, address, phone number, etc.) and, unfortunately, there is no way of knowing just how proactive these companies are with the security of your information. For example, the May 2017 Equifax data breach was found to be completely preventable and could have been prevented if the credit monitoring software had only been updated after vulnerabilities were found.
Many applications we download and use on the web or with our phones may request your phone number or email address in an attempt to simplify your sign in or make the application more personable to you. Often times, these applications are only requesting that information - it's not absolutely necessary to provide it in order to use the software or website. In cases like these, it's best to simply deny the application access to that information, especially if it won't effect the usability of the app or site.
Password Management
Your passwords are your keys to sensitive data. Keeping a strong password can sometimes be difficult and having multiple strong passwords across all the different apps and websites you use can often become cumbersome. Luckily, there are multiple applications that you can take advantage of which keep all of your passwords in one secure place and that you can access with just one simple master password.
If you find yourself inundated with multiple passwords for several websites, we recommend that you consider some of the following password managers to help protect your data and make logging into the websites you use easier:
LastPass - LastPass is a freemium password manager that stores encrypted passwords online. The standard version of LastPass comes with a web interface, but also includes plugins for various web browsers and apps for many smartphones.
Roboform - Organizes and encrypts your passwords, increasing the convenience and security of your online experience. With RoboForm, instead of remembering hundreds of passwords, you only need to memorize your one Master Password.
KeePass - KeePass is a free open source password manager, which helps you to manage your passwords in a secure way. You can put all your passwords in one database, which is locked with one master key or a key file. So you only have to remember one single master password or select the key file to unlock the whole database.
A Reliable Firewall & Data Backup
Your network is where all of your data, be it files, folders, pictures, or any other data you and your employees use, passes through. Protecting your network with a reliable firewall that can actively block viruses and malware that try to penetrate your network is essential. It's also important to keep a constant record of your files where your network or data could potentially be compromised, by keeping a reliable back up as well. Natural Networks provides a comprehensive data backup solution and highly recommend that any organization that cares about its data have one in place.
Manage File and Folder Permissions
Your organization's IT infrastructure is where your data resides. The folders and files that make up the bulk of any company's data - from the enterprise level down to the smallest of businesses - all have a set of permissions that determine which users can see and access what data. Ensuring that the right users have permission to see and access data is important for any organization.
Windows and Macintosh computers alike maintain a set of permissions related to Read, Write, and Read/Write, as well as maintaining which users have what rights is important to keeping data safe, from individual employees' computers up to the servers storing the data they access. Some devices, like Network Attached Storage (NAS) devices, allow you and your IT staff to quickly and easily manage permissions for employees accessing internal company data. Traditional file servers that rely on Windows or Mac based permissions can sometimes be more difficult to manage permissions for, however, in any case, it is important to always be on top of which users have access to what data in your IT infrastructure as this is, more often than not, how malicious hackers can access your company's data.
Natural Networks is a complete managed IT solutions provider. We work with multiple organizations to ensure their data is secure and also consult on how to manage data safely. If you are concerned about keeping your company's data secure, we want to hear from you. Contact us today if you want to learn more about Managed IT solutions and how we can help you keep your company's data secure.