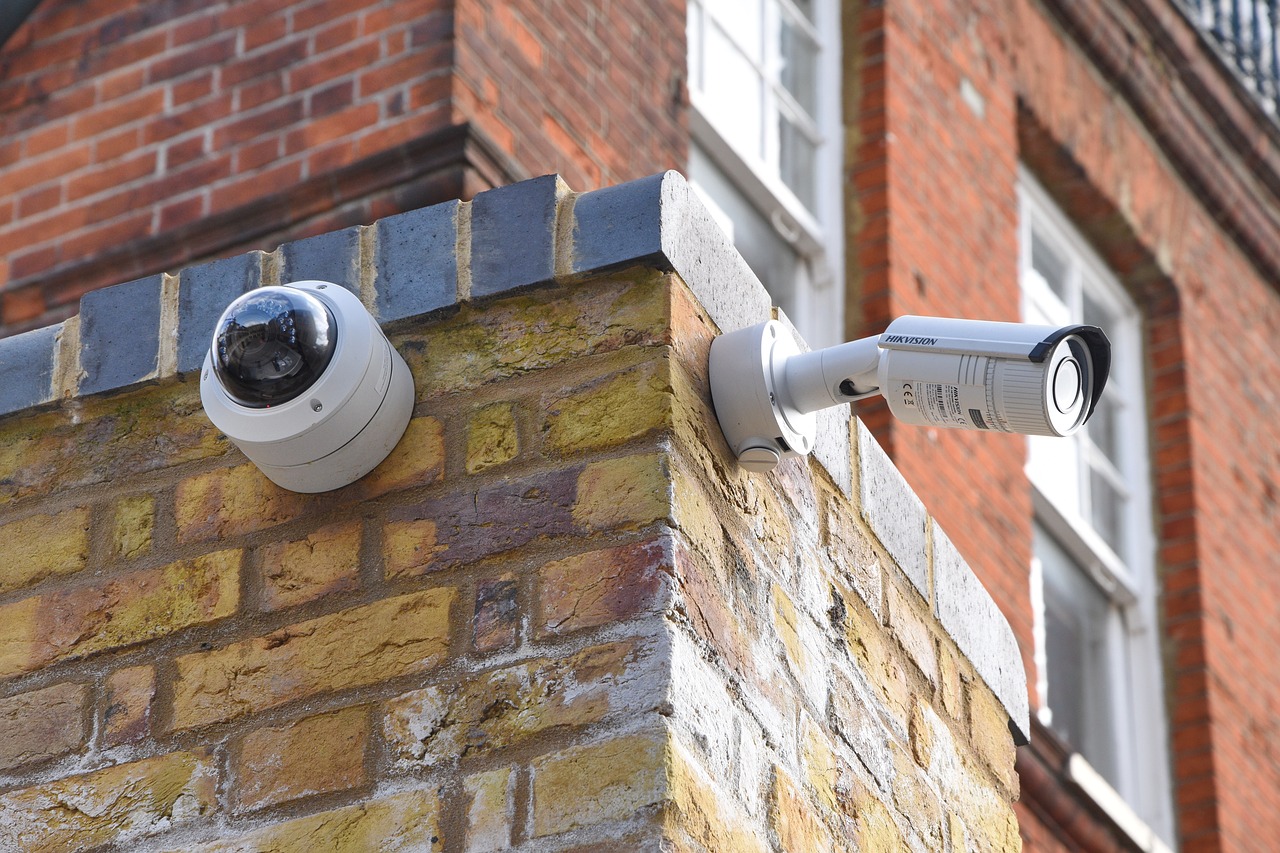 Security for your home or business is a serious thing, and utilizing the right tools and network to keep your employee's safe and your business secure has been easier than ever.  Many businesses and home owners have employed the use of a Closed Caption TV systems integrated with security cameras and alarms that keep the owner knowledgeable of everything that go's on while they're away.
As professional Network engineers and installers we've worked with many different security systems and are knowledgable of the best type of Network, Cameras, Video Recorders, and accessories that any business owner may need when setting up their own cameras at home or at the office.  From the types of cameras you may need, to the network cables carrying the signal from the cameras, we will go over the best way and methods for setting up your security system.
Cameras
One of the main aspects of any CCTV system are the cameras that you choose to use.  When thinking of cameras there are a few aspects to consider, which may include field of view, camera control, light sensitivity, physical camera size, and what kind of connection they use to name just a few.
Cameras for CCTV systems come in a variety of sizes and styles.  You can often buy a complete set which will include the NVR, the cameras, and some even come with cables included.  These often come with a typical dome style camera which can be mounted flat to a wall or ceiling and manually adjusted by hand to point in a particular direction.  The dome cameras come in a few different styles as well, some which can hide the direction the camera is pointing and others which are less subtle.
It's always a good idea to also work with a professional Managed IT provider who can help you find the best NVR and Cameras that fit your needs.  Managed IT providers like Natural Networks can work with you to set up and fully understand and access all aspects of your new system.
If different cameras are needed throughout the set up, then you can also purchase an NVR by itself and connect individually purchased cameras that fit your needs.  Besides the typical dome style cameras, there are also Point Tilt and Zoom (PTZ) cameras, and bullet cameras that can be set up and connected to your NVR as well.
Point Tilt and Zoom cameras allow a user to adjust where it's looking after it's been mounted and connected from a computer, or even from your phone.  If you need to zoom into a particular area, or adjust where the camera is looking you can do so right from the NVR or over the network.  These cameras are great for extracting exact details or quickly looking around the area of a building on the fly.
Bullet Cameras are typically of smaller sizes compared to other style CCTV cameras.  These cameras protrude from a mounting base which can be attached to a flat surface.  Normally if a dome cameras is too large or obvious, a bullet camera can be used in its place.  These cameras also often include a wider variety of focal points, lenses, and fields of view.
Dome Cameras feature a normal camera that is shielded by a clear or darkened dome which fully covers the camera from the base of the mounting point.  These cameras are more secure in that they can hide exactly what area they are covering, and are more vandal and whether resistant.  If you need to watch an area that is outside or where the camera can possibly be reached by another person, a dome based camera is usually a good choice to go with.
Field of View is also another aspect to consider when picking what cameras to use in your CCTV set up.  When setting up your cameras, it's a good idea to consider the focus point for each camera.  The area you are trying to cover may cover part of an object that doesn't need to be recorded, or it may not be able to focus in the proper area.  You can use a Field of View Calculator to help determine based on the cameras location, focus point, and subject distance exactly what type of camera to consider.
Network
Older camera systems used a BNC cable and separate power line for each camera. Newer camera systems will use Cat 5, Cat 5e, or Cat 6 ethernet cable to power and communicate with the cameras from a Network Video Recorder (NVR).  We recommend always going with the newer ethernet based network camera system as they use fewer cables, and offer more control.
Utilizing a network based CCTV system offers some security based advantages as well, by placing the camera system on another network separate from your computers and servers.  By placing the CCTV system on another network from the main one, you can prevent hackers from accessing it.  You can also use your network to connect to the cameras from outside the main network through an IP address that can be whitelisted by you or your Network Operations Team.  Working with a Managed IT provider like Natural Networks can enable you to maintain control and fully use and understand all of the functions of your CCTV system prior to install and throughout it's use.
Wireless vs Wired
Some may opt for a wireless camera when running a cable may be too difficult or time consuming.  However we recommend taking the time and running a cable, or finding an alternative way if the area simply can not have a wire installed.  Wireless cameras come with a variety of issues on their own which in dealing with commercial or professional environments make them not worth the consideration.  Wireless cameras often have unsecured and unprotected wireless video transmission.  Many wireless cameras can be accessed by hackers if a complex password is not set up, and can often be accessed in other subversive ways as well.
Wireless cameras can also be effected by intermittent wireless connectivity.  If the WiFi supplying the camera with it's connection is changed or go's offline, then the camera itself often needs to be reconfigured or separately accessed and adjusted.  Wireless cameras also take up far more bandwidth over the network than those that are directly connected, so discuss with your Managed IT provider before installing a solution if you go with  a 3rd party.  These problems are enough for us to suggest staring clear of wireless camera solutions.
Working with the Pro's
Setting up your new camera system, running the cable, and configuring the network to do exactly what you want can often be a daunting task.  As a professional Network Operations Center Natural Networks is well versed and has taken on many projects involving setting up cameras, configuring networks, and we can help get your CCTV security system up and running exactly the way you want.  If you're interested in learning more, we ask that you reach out to us with any questions you may have.