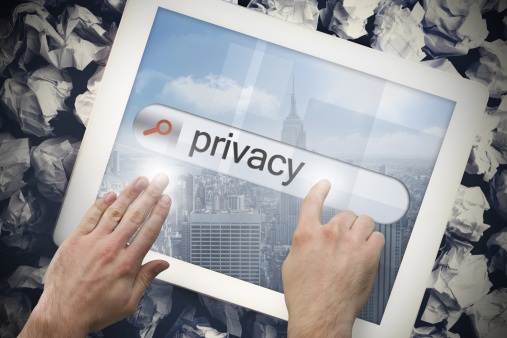 Connections — It's what makes the world tick. In today's digitally-connected world, we can't do without our smartphones, tablets or laptops. These mobile devices have changed the way we communicate and collaborate — Especially when it comes to business.
We are no longer "chained to a desk" to send emails, make phone calls, share documents and more. Our world is a mobile one, where many people now work remotely from wherever they have an Internet connection.  And when they go back to the office, they want to bring their mobile devices and use them there.
If you don't use BYOD at your business,
it's time you did.
Your business can benefit from:
Increased Productivity
You'll gain additional hours of work when employees have the flexibility to use their personal devices. Allowing BYOD attracts new hires and lifts your employees' morale and productivity.
Improved Customer Service
Your employees can resolve escalated issues quickly, and reply to business inquiries outside of normal work hours.
Reduced Costs
You'll save your money by transferring IT equipment expenses to your employees. Plus, you won't have to continually upgrade mobile devices, as your employees will do this on their own.
Despite these benefits, BYOD can subject your business to security breaches and data loss.
BYOD brings very real security problems for businesses. Digital traffic flowing over a diverse set of devices, networks and applications can dramatically increase openings for cybercriminals. With public Wi-Fi hotspots in hotels, airports, restaurants, etc., inadequately secured mobile devices are exposed to hacking.
The implementation of BYOD policies and programs is complicated, just like when you implemented Wi-Fi and cloud programs.
Things to Consider:
Your employees likely use more than one mobile device during their workday. It's critical that you know what devices are accessing your network and who's using them.
How are they using their mobile devices? What data are your employees accessing?
What controls do you have in place to protect your sensitive data?
Have your employees been trained on secure BYOD use?
Do you have BYOD policies in place? Are they being followed?
5 Tips to Follow on How To Protect the Security of Your Business Data When Using BYOD.
Implement and Enforce a Strict BYOD Policy.
Clearly define what types of devices are allowed. Set minimum standards for the type and age of devices. Newer technology has better security.
Demand Device-Lock & Password Protection.
Devices that aren't password protected pose a huge security risk. Passwords should be strong and updated on a regular basis. Employees should also be advised to not keep written passwords lying around. Remember, in addition to managing mobile devices, you must manage your employees' behavior as well. Define what's acceptable and unacceptable and make these standards without exceptions.
Employ a Mobile Device Management (MDM) Solution.
This ensures that any mobile device accessing your network is identified, monitored, and can be remotely locked and wiped of all data in the instance of a security breach, or if the device is stolen or lost.
Encrypt Your Data.
All files, folders, and hard drives should be encrypted to protect them from unauthorized access and cybercriminals.
Disconnect mobile devices when an employee leaves for any reason.
Use your MDM solution to remotely wipe all company data from their mobile device. Retrieve your business data from their device before doing so. Medical device manufacturers operate in one of the most competitive, highly organized industries in the world. Success depends on standard compliance, TTM and traceability; which is why Class 1, 2, and 3 device manufacturers need an expert MSP to examine the flow of their enterprise.
Unless you enforce strict BYOD standards, you risk exposure and even legal action if your clients' data is stolen. You must take precautions such as working with a qualified IT Managed Service Provider (MSP) who offers a solid MDM solution.
Are you ready for the next generation of mobile technologies? Natural Networks can help.  We're experts when it comes to BYOD and MDM solutions. For more information, contact us at: 619-222-3232 or sales@naturalnetworks.com