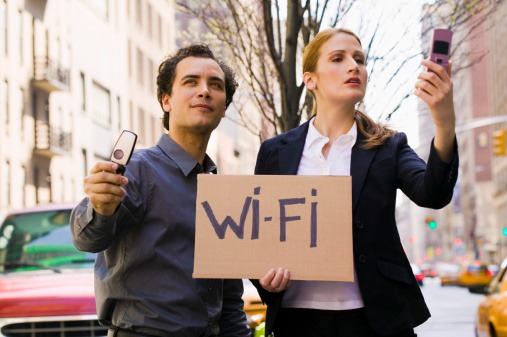 If your familiar with the San Diego area, then you may have been through it's teeming business and technology hub known as Sorrento Valley.  This is where many tech giant's like Qualcomm, and Sony make their home, along with Natural Networks as well!
One of the many great attractions to this center of innovation is the San Diego Tech Center, a huge 38-acre technology HUB.  The Tech Center was originally built in the 1980's, and has recently undergone a complete remodel; bringing new amenities like Swimming Pools, a full gym, volley ball court, and even a putting green.
View the complete Virtual Tour
The Park San Diego from Kilograph on Vimeo.
Natural Networks has a long history working within the confines of the San Diego Tech Center, and we were excited when the Tech Center asked for our help.  Natural Networks was able to design, install, and maintain the new wireless network to cover the campus.  Although the job was going to be massive, our expert team was more than capable of taking on the daunting task of covering the nearly 20'000 square feet of the newly revamped Technology Center.
This gives the newly designed Tech Center the ability to offer all of their tenant's guests high-speed internet, whether they are in a meeting at the office, or having lunch with a client down in the newly fitted aquascape intelligibly named "The Park". Along with having high speed and reliable wireless access around the campus, guest's can also rest assured knowing that they are secured behind Natural Networks managed firewall's and security measures.
Natural Networks was a perfect fit to help San Diego Tech Center with this massive undertaking, and we're glad we could help.  Natural Networks has been helping businesses large and small with setting up their Wireless, and wired network solutions, as well as offering a flurry of other services to help you and you team get things done. If you ever need help with networking or wireless infrastructure, or anything else technology related, give us a call today!