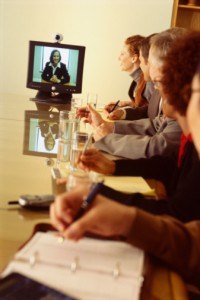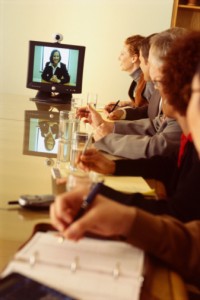 A new component of Skype for Business is Skype Meeting Broadcast. The feature is a part of both Microsoft Office 365 and Skype for Business Online – allowing users to host, produce, and broadcast meetings to large online audiences.
How It Works
Meetings can be scheduled using Skype Meeting Broadcast for as many as 10,000 attendees, by using the Skype Meeting Broadcast scheduling and managing portal to schedule the desired meeting.
Users will be comfortable with the familiar meeting experience within Skype for Business, and be able to provide audiences with an engaging and professional event. Conveniently, attendees can join the meeting from any location, using any device.
Roles in Skype Meeting Broadcast
In order to produce a Skype Meeting Broadcast, there are several required roles, including:
Organizer – the organizer creates the request and invites all attendees. They also review the meeting reports.
Producer – the producer manages the meeting sources, such as dial in presentations, video, audio and more. They also record the meeting.
Event Team Member – an event team member participates in the meeting by providing a live presentation or dialing in from a remote location.
Attendee – an attendee is able to participate simply by watching the event online while it's occurring.
System Requirements
The system requirements for a Skype Meeting Broadcast are described below:
Browser – attendees can watch the event on Firefox, OSX Safari, Android (kitkat), Chrome, and Internet Explorer 11.
Client – they will need to have the Skype for Business client for Windows in order to produce or present, or Lync for Mac 2011 in order to present.
License – the Cloud Meetings Enhancement license is required. The policy is checked upon signing onto Outlook.
Find out more about how Skype Meeting Broadcast works. Call 619-222-3232 or email us at sales@naturalnetworks.com. Natural Networks provides managed IT services wherein we keep you up-to-date on the latest technology features available to you.