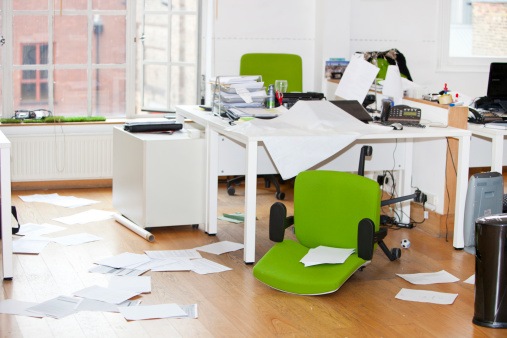 No one likes clutter, and that sentiment extends to Microsoft Office's new feature, the Clutter folder. In theory, it's a great idea – low-priority emails that you are most likely to ignore get automatically sent to Clutter so that your Inbox stays neat and tidy! The problem is that "low-priority" means different things to different people, and that can lead to headaches worse than a crowded Inbox.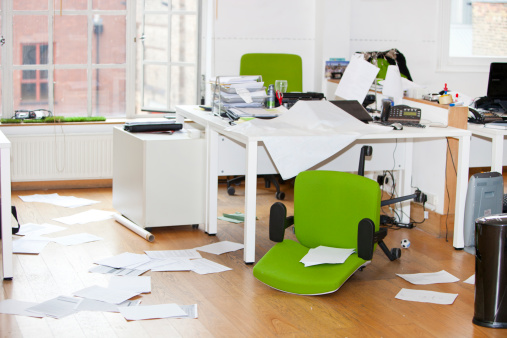 Missed emails can mean missed opportunity for small businesses, so it's important that your Inbox is structured to work for you. That's why the Clutter folder is so frustrating; it's turned on by default, and the system automatically determines which messages constitute "Clutter." Urgent emails misdirected to this extra folder often go unnoticed.
I know as both a business owner and an IT administrator that the Clutter folder has been causing its fair share of problems for Outlook users. I'm going to share with you how to disable the folder, but it's useful to understand how the folder works as well.
Clutter uses an algorithm based on user actions. Regular emails from a single address, such as a subscription or company newsletter, end up in Clutter. But it also recognizes when a user deletes an email from a sender without opening it. Thus, the system thinks that sender's mail is Clutter.
Microsoft Office says that Clutter works with emails coming from verified sources or from users you've corresponded with previously, making it different from unsolicited emails that go to Junk Mail. In theory, moving incorrectly Cluttered messages to your Inbox manually a few times will prompt the system to reevaluate how it reacts to that sender and make Clutter behave the way you need it to.
It's similar to how streaming music services use algorithms – you tell the system enough times what style of music you like or don't like, and it eventually crafts a station that plays music specifically tuned to your tastes.
The obvious problem with all of this is time. Who has the time to constantly check and make sure nothing important ended up in Clutter? I don't, and I'm guessing you don't either. Never fear – disabling Clutter might be easier than using it!
It's important to note that managing Clutter is only available through the Outlook Web Access app.
Log in to OWA, even if you already have Outlook open on your desk or laptop.
Right-click on the Clutter folder on the left-hand side of the page, and choose "Clutter settings."
Clicking that takes you to a page that provides two check box options: "Separate items identified as clutter" and "Send me notifications about messages that are separated as clutter."
To disable Clutter, make sure the first box is unchecked so that all emails sent to you (from verified senders) go your Inbox.
The second check box was another idea Microsoft had that sounds good in theory. Checking it enables Outlook to send you periodic reminders that Clutter moved "new or different emails to your Clutter folder," and you should review them. The irony is that this reminder comes via an additional email, which kind of defeats the purpose of Clutter in the first place!
That's Clutter in a nutshell — good in theory, bad in practice.
Natural Networks is the trusted choice when it comes to staying ahead of the latest information technology tips, tricks, and news. Contact us at 619-222-3232 or send us an email at sales@naturalnetworks.com for more information.