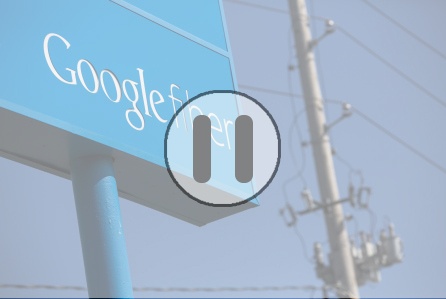 Some may recall when Google announced its experimental new plan to roll out physical Fiber within Kansas in early 2011.  We may also recall our reactions when Eric Schmidt announced that Google's new Fiber experiment was no less an experiment than a beta test for what we had all hoped it would be, a new player entering the Broadband and Television market.  The benefits to the consumer following Google's entrance into the market were easy to see. A new player could force others to innovate and remain competitive in a space that hasn't seen much change from the status-quo for many years.
At least, that was the hope.  As of October 25th, 2016 however those hopes were cast in doubt, or at least cast in a semi-paused state.  Alphabet, Google's parent company which owns and rolled out it's Google Fiber network to nearly 20 major cities across the US has announced it's putting it's fiber rollout on what most are speculating will be a permanent hold.  Although cities where contracts have been won over, and where ground has already broken will continue to push forward the remaining build-out efforts, there is currently no further plans to expand on that network by adding new cities.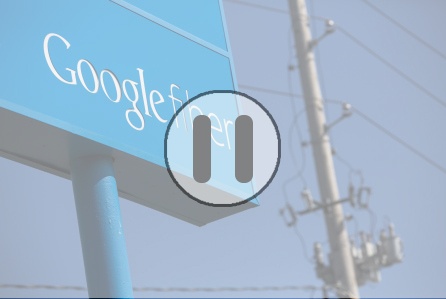 How did this happen?  There are a number of factors that have played into Alphabet's decision to halt it's fiber plans.  They failed to reach their subscriber goals in most cities they entered.  Some cities were sued by AT&T and other providers to keep Google from proceeding.  What might be most revealing is that the cost to enter the market was just too high, even for Google.
Perhaps most importantly however, there are better solutions to provide Fiber broadband services without having to deal with the messy details of building a costly cable infrastructure.  The Google Fiber division has recently purchased the wireless Gigabit provider Webpass in a move that many believe will be the next rendition of it's plan.  In fact, many providers are beginning to do the same thing.  AT&T has recently developed similar technology and is already implementing it across U.S. cities in the form of 'WiGig' radios.  Although the technology remains to be cutting edge, it's no doubt that delivering faster speeds via wireless radios will be far easier, and cost-effective for providers.
Though it remains to be seen what Google Fibers plans actually are, it's still disappointing that my city was on the list of those which will no longer be receiving the super-fast service.
Cities where Google Fiber's plans have been halted include:
Chicago, Illinois
Dallas, Texas
Jacksonville, Florida
Los Angeles, California
Oklahoma City, Oklahoma
Phoenix, Arizona
Portland, Oregon
San Diego, California
San Francisco, California
San Jose, California
Tampa, Florida
Natural Networks has been a leading provider in the Southern California area for over 20 years with Managed IT Services and business phone systems.  We understand the barriers of entry to this highly competitive market, and work with a multitude of industry partners to make it possible to bring fast, reliable service to your business or office.  If you have questions or are interested in knowing more about Wireless and Wired Fiber in your area, give us a call today!