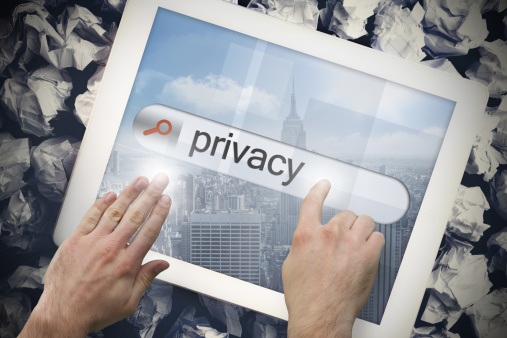 Nowadays, it seems almost everyone is tracking you; where you browse, what you are shopping for, and even what your online habits might be.  Your online data is extremely valuable to advertisers, commercial entities, and even governments.  If you think there are laws protecting your online data, you'd be mistaken.  In fact, recent legislation has made it even easier for entities to track and record your data.  This is why it's so important to protect yourself online using a Virtual Private Network (VPN).
What is a VPN and How Do They Work
VPNs have become very popular among consumers trying to protect their data in recent years. A VPN is a way for you to obfuscate your local network and appear in a location you otherwise aren't physically at.  VPNs actually have a variety of uses besides hiding your network traffic from prying eyes.  If you ever need to work remotely and need to access resources within your office, you might use a VPN to tunnel into your network to access those resources.  Natural Networks can even help you set up the ability to VPN using an application called NetExtender to do just that.
VPNs protect your online data in very much the same way.  When you activate your VPN, your traffic is routed to appear in a different location, however, there could be impacts on your latency depending upon the VPN service you use and how far away you are routing traffic.  Most VPN providers give you choices as to where your data is routed to, which can help to alleviate the latency.  If you're simply trying to prevent online trackers from seeing your data, you can just use a VPN to put yourself somewhere nearby. For instance, if you are located in San Diego, CA, then you could route to Los Angeles.
Difference in VPN types and Providers
If you only use a single device to do most of your browsing and online shopping but still want to keep that data private, then you can utilize a software VPN that runs on that device only.  These VPNs can be used sparingly and are easily turned on and off from within the client.
Some of the most popular single-use VPN clients include:
NordVPN
SurfShark
UltraVPN
HotSpot Shield
ZenMate
CyberGhost
IP Vanish
WindScribe
Many of these VPN providers even come with a free edition that offers a few gigabytes of data per month at no cost to you.
If you're looking for a higher level of security to protect your online data and you want to protect all the devices in your local network under a protective umbrella, then running a VPN directly from your router is best.  This will require a router that has a dedicated VPN interface.
Because VPNs are becoming more popular among consumers, many consumer grade routers are offering this ability.  Some of the best rated routers featuring a VPN component include:
Linksys WRT 3200 ACM router
Offering easy to use Open WRT settings , fast speeds (600 Mbps), and up to 4x Gigabyte Ethernet ports
Asus RT-AC86U router
Has 5x Gigabyte Ethernet Ports, Extensive firmware, Traffic Analyzer, and Adaptive QoS for Faster Gaming
Asus RT-AC5300 router
4x Gigabyte ports, 1x USB 3.0 port, Link Aggregation, WPS, and 8 antennas
Linksys WRT32x Gaming Router
Includes 1x Gigabyte WAN port and up to 4x Gigabyte LAN ports, includes an eSATA port, Gaming prioritization, and Dual Core CPU
D-Link DIR-885L/R/ router
Offers 4x Gigabyte LAN ports, 1x USB 3.0 port, and offer Advance Wireless AC 'beamforming' offering more flexibility in your WiFi.
Many of these routers' prices also vary from the mid $70 range to the upper $300 area.  So price will be effected based on how much speed and features you want to include with your VPN router.
Setting up your VPN service with your router is normally pretty easy, too.  Typically, you can simply login to any of these routers, and find a dedicated VPN page where you can enter in the VPN settings given to you by one of the aforementioned VPN providers.
Keeping your online data safe is important for you and for those who use your network.  As a Managed IT Services provider, Natural Networks is positioned to help you with all of your IT and Network Security questions.  If your interested in learning more give us a call today!