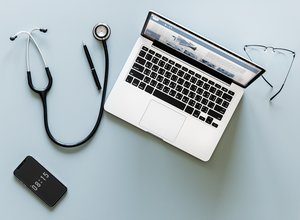 Unfortunately, viruses and malware have become a common risk that need to be mitigated against in your work environment.  New forms of threats, like malware, spam, phishing, spyware, and viruses are released upon the internet every day.  As a business owner, you need to take extra precautions to defend against these threats, because one form of malware on your network can easily spread to another.
Protecting your business' workstations and your employees from such threats is a necessary task, but it doesn't have to be difficult.  A managed IT services team, like Natural Networks, can help you identify and protect against threats like these as well.  These are a few methods you can use now to protect your business from malware and other threats online.
1. Secure All Network Devices and Workstations with Complex Passwords.
The worst thing you can do when setting up a new router, access point, or new workstation is to leave these devices with either a manufacturer set default password or no password at all.  It's incredibly easy to find the manufacturer's default password information for their devices online as they are often publicly posted on their websites.  Additionally, hackers also tend to have large lists of the most commonly used passwords.  It's important you enforce a strong password policy with your employees and the devices used in your business.
Using password management software, like LastPass or Roboform, will also help to ensure your devices' logins are secure and allow you to manage passwords with much more ease.
2. Ensure Your Antivirus Software is Always Up-to-date.
Having anti-virus software is a necessity for the devices on your network both at home and in the office.  It's easy to install, however, it's also important to make sure your protection is kept up-to-date as computers are regularly threatened by new viruses.  The updates that are released by your anti-virus software manufacturer contains the latest files needed to combat new viruses and protect your computer. These signature files are released daily at a bare minimum, thus, ensuring your workstations always have the best protection.  Your managed service provider can help manage essentials like this as well as other preventives so that you are as secure as necessary.
3. Confine File-sharing to a Single Source
The more devices that have file sharing enabled on your network, the more vulnerable it'll be to intruders.  The best solution for this is having a single, secure source; be it a computer, a server, or a network attached hard drive, to serve that purpose.  Keeping your files in a single secure place helps eliminate the potential for data leakage and allows for better data management.
4. Keep Multiple File Backups
As a business owner, your data is one of the most important aspects to your business.  Keeping redundant backups is necessary to account for a complete data backup of your most crucial data.  It's necessary to keep a backup of data both onsite and offsite.  Running a local backup daily of your data allows you to quickly restore files as well as quickly backtrack and find needed files that may have been lost.  An offsite backup helps in the event of a potential disaster, like fire or flooding.  An offsite backup should be accessible from anywhere you can connect to the internet, but, again, remember to always be sure to give a proper username and strong password.
5. Use a Virtual Private Network (VPN) When Away
When traveling for business, you should be aware of the wireless networks you connect to at the airport, in your hotel room, or even at a local coffee place.  Public networks can often be dangerous to connect to with your personal or business laptop.  Be aware of the network you connect to and protect yourself with a Virtual Private Network.  A VPN will be able to encrypt your online data when away and help protect it from hackers who may be trying to trick people when traveling or connecting to the internet in public places.
Natural Networks is a managed IT services provider, and we can help with protecting your data, managing your firewall, defending your business from malware, and providing a backup solution for your office.  If you have questions or want to learn more about how to protect yourself from malware and other online threats, give us a call today.