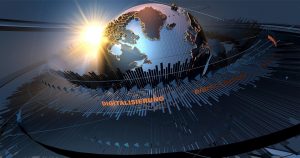 Virtual based working environments have become an important resource in almost all industries.  You may even already be using a virtualized computer and not even realize it.  Using virtual machines helps reduce cost overhead because it reduces the physical number of computers that you or your team must use.  That's why virtualization has become important even in the small and medium sized business space.
Virtualization enables companies to remove physical based machines such as servers, mass data storage devices, workstations, and place them in a virtualized environment either in the cloud or in another on-premises device or server.  You can even run a virtual desktop within most desktop workstations already running Windows.
Having virtual workspaces enables you to reduce cost overhead by eliminating the need for physical workstations and servers in an office.  You can use virtual environments as a lab to test new software, combine multiple servers into a single machine, or enable users to work remotely but still have access to in-office resources via RDP.
Benefits of Running a Virtualized Environment
One of the top reasons businesses are turning to virtualization at an increasing rate is because it reduces costs overall.  With fewer servers you will be greatly reducing the IT infrastructure that your office or IT department must maintain.  You can control your Virtual Machines from one single point which increases security and decreases overhead.
This also means the cost to maintaining your IT infrastructure is greatly reduced.  You can work with cloud providers like Natural Networks who can help bring your physical servers into a virtual space and even host them remotely so you can completely eliminate the need for physical servers in your office all together.
You can also benefit from running a virtual machine right on your own Windows workstation.  If you're running Windows 10 or above, and you have the Pro edition of Windows, then your computer comes with a Virtual Machine hypervisor known as HyperV.  HyperV comes free with the Pro version of Windows 10 and above, which allows you to create Virtual Machines right inside your current workstation.  You may want to create a Virtual Machine for many reasons, like organization, testing, or if specialized software tools require a virtual component to run.
There are several other variations of these tools such as VMWare, VirtualBox, Parallels and more.
Reducing costs, physical IT infrastructure, and providing a secure working environment are just some of the ways that virtualization can benefit your bussiines.  If you want to learn more about how Natural Networks Managed IT services and virtualization can help your office productivity, give us a call today!