When Los Angeles Firemen's Relief Association needed an effective business recovery plan, Natural Networks was on the scene quickly with customized strategies, solutions and support.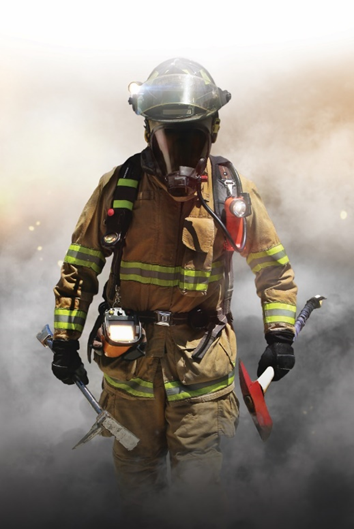 Since 1906, Los Angeles City Firefighters have entrusted the Los Angeles Firemen's Relief Association to be there for them and those they leave behind. The needs of firefighters are unique because the profession poses many dangers and consequences. Founded on the mission of "firefighters helping firefighters," LAFRA offers programs and assistance for firefighters and their families.
Like all organizations in the modern age, LAFRA simply wouldn't be able to operate and support their members effectively without a consistently functional and well-understood IT infrastructure. LAFRA's Operations Manager, Bob Dillon says, "We use IT to support our members, whether it be by using an email program to communicate with our members, or the storage and retrieval of documents stored in our document imaging system." LAFRA has also developed a custom application that started as a simple tracking tool, but is now wide-ranging in the number of tasks that it performs. LAFRA uses technology to pay vendors, to track costs and to help with their budgeting process. Dillon notes "Having the technology in place allows us to better serve our members in a timely fashion, for example, it allows us to contact members directly through email or social media."
As a small organization with only a single employee dedicated to IT, LAFRA needed some assistance. According to Dillon "It was essential to find a partner who could support us when it comes to the complicated information technology world." LAFRA specifically wanted to find an information technology partner that took the time to understand the work they do and develop solutions tailored to their specific needs. Dillon had seen first-hand the responsive work that Natural Networks had done for another organization closely tied to LAFRA, so the decision to bring them on board was easy.
The Situation: A Need for a Reliable and Strategic IT Support Partner
Once partnered with Natural Networks, LAFRA was able to supplement the already existing IT expertise they had in house. Natural Networks partnered with LAFRA to optimize IT processes using customized solutions. While LAFRA was able to handle the majority of day-to-day IT needs, Natural Networks serves as an active partner to supplement any gaps in support. Additionally, Natural Networks established a robust business recovery plan, installed VMWare software and implemented top-of-the-line Cloud DR Backup to help safeguard their data. Natural Networks and LAFRA have developed a working partnership that helps to streamline IT productivity efficiently.
The Solution: Teaming with Natural Networks for efficient support and strategic results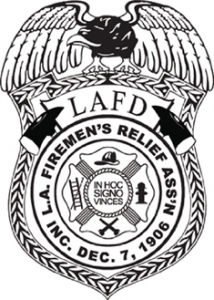 Natural Networks impressed LAFRA with their delivery of increased uptime for their internet connection, as well as their exceptional technical support. Natural Networks is committed to maintaining an ongoing relationship with LAFRA by equipping them with:
Cloud-Based Data Recovery and Backup Solution
Secure Remote Access Solution
Anti-Spam Software
Enhanced Internet Experience
Natural Networks provides outstanding support to LAFRA. Dillon believes that Natural Networks' quick response time is what separates them from other vendors. He comments, "If you want one firm that can provide everything under the sun in regards to information technology, you can't go wrong with Natural Networks."
Natural Networks strives continuously to come up with technology solutions and strategies that will help their customers improve their workforce, increase productivity, and boost their success. Contact Natural Networks today at (619) 222-3232 or send us an email at sales@naturalnetworks.com to learn more about our commitment to tailoring IT strategies to meet your business needs.