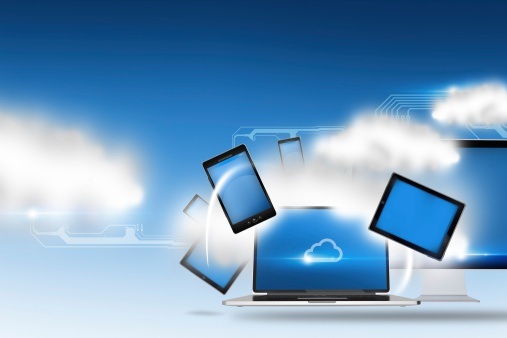 Many business owners are often unaware just how much data their company or organization generates.  Many understand that invoices, customer details, and transactions generate some data, but there is much more that culminates in the metadata, and the information that you as a business oner may not be aware even exists.  But it's all valuable, and if you aren't managing your data well, then that can eventually become a problem.  Managing your data can help improve business flow, and reveal areas where you can improve or even extract more revenue for your business.
Thomas C. Redman for HBR knows there are many ways to put data to work, and companies, and especially their leaders, are advised to explore as many of them as they can. Each presents distinct opportunities for profit and competitive advantage, from product improvements to new revenue streams to possible industry game changers. At the same time, each presents challenges that must be experienced to be appreciated.
Thomas wrights that in working with companies on getting more from their data, I advise managers to explore five methods to put data to work. I also urge all leaders to initiate department- or business unit–size trials of all these methods, so they can learn how the options work and which would be best for their business.
Make Better Decisions. Using relevant, more accurate data when making decisions, up and down the organizational chart.  Incorporating more and better data into decision making can be difficult. You must learn to understand variation, to combine data from different sources, and to drive decision making to the lowest possible level.
Innovate products, services, and processes.  Data can be used to find hidden insights, and use those insights to create or improve products and workflows.  Morgan Stanley's Jeff McMillan and his team improved workflow by analyzing everything about their clients goals and portfolios to available investment products.  They created an algorithm that took that information and suggests actions, at which point advisors choose the best ones for their clients.
Informationalize products, services and processes.  Build more data into what you offer customers, so you make existing products more valuable. Automobile manufacturers have a history of working on this by adding warning lights, GPS, distance-to-empty gas tank notifications, and other features almost seamlessly. I've yet to run across a product or process that wouldn't benefit from more data.
Improve quality, eliminate costs, and build trust.  You can address quality by finding and eliminating the root cause of errors.  Virtually everything a company does from delivering a product to keeping the lights on, uses enormous quantities of data.  However bad data makes this work more difficult and can increase overall running costs.  Take steps to actively track data quality issues and eliminate their root causes.
Infomediate. Connecting the data creators to those that need the data is one of the best methods for moving your business forward.  When you can identify where your data is being created from and getting it to those that need it fastest will narrow problems, and eliminate work restrictions.  Utilizing search engines and data sources like Google, is great, but you can do more with specific sites like Quora too for example.  In both their personal and professional lives, individuals spend hours each week looking for documents, reports, and other data. Find ways to connect these individuals with others who can provide the answers they're looking for.
Managing and collecting data is important, and storing and access that data is just as important as gathering it.  Knowing how to store your data, and getting the right access for the right employee's is a major part of managing your data solutions.
Simple data storage solutions may involve a network capable external hard drive such as Western Digitals My Cloud hard drive which allows access from workers over your businesses local network.  The My Cloud storage solution also offers Cloud Support so you or your employee's can access their data remotely.
More complex solutions may involve using a Network Attached Storage device (NAS).  NAS products such as QNAP storage devices for SOHO and Small Businesses offer large amounts of storage and better redundancy in case of drive failure.  Many of these NAS solutions also offer a cloud solution which allows you and your employee's to access the data they need anywhere they need it.
Managing your companies data properly has become a significant part of running your business.  Keeping data secure, yet easily accessible is achievable in many different ways.  Each data solution comes with it's caveats, so it's always a good idea to partner with a team of IT professionals who have worked with sophisticated or even simple data solutions for your business.  A Managed IT solutions team can help manage your data and provide the right data solutions for your business.