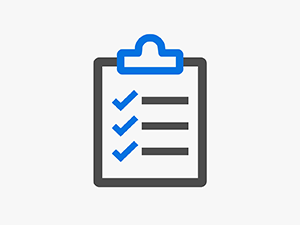 Keeping track of your office's technology can be a difficult task.  This can be especially difficult with more companies utilizing mobile devices like company laptops, tablets, and phones.  Managing  and tracking your devices is an important task though in ensuring that company property is maintained, and doesn't get stolen or lost.  Luckily, there are some key ways to help keep track of your companies IT equipment.
Inventory Tracking Software to Manage Your IT
Tracking your software manually through an excel spreadsheet, or not tracking your hardware and software inventory at all can lead to costly errors in misplaced, lost, or stollen equipment.  Utilizing inventory management software that is specifically tailored toward keeping track of your companies IT property can save you a lot in overhead costs and prevent items from becoming lost.  There are several tools available that can help track your hardware and software, and many of these inventory management systems come with little to no additional cost.
Spiceworks Asset Management Software is a free to use tool which can be used to keep track of hardware and software on your devices.  You can install a separate agent that can track serial numbers, software, MAC Address, Location data, Model Numbers, OS, and much more.  You can login to the management interface for a quick easy to read glance at all your inventory items, and then select singular devices for a more detailed look.
Fishbowl is another inventory tracking tool designed for small and midsize companies.  Key features include hardware tracking, material requirements planning, job shop floor control, and manufacturer orders and bills of materials.  The software can be deployed on-premise or even hosted in the cloud.  Fishbowl also has some unique features like barcoding, asset management, cycle counting, and offers robust reporting tools.
Flowtrac is a cloud-based inventory control solution that helps companies manage inventory, assets, warehouse items, work in process, and includes some other specialized tracking features.  This software is suitable and deployed in commercial, government, higher education, and humanitarian organizations for customers all over the world.  Some key features include inventory tracking by quantity as well as by serial-tag tracking.  Although Flowtrac is powerful, it comes at a hefty price, going for $100+ per month.
A managed IT services company like Natural Networks is also a great partner to help track your hardware and software assets.  Managed IT companies employ tools to track your hardware assets so you don't have to purchase these tools yourself.  If your interested in learning more about how Natural Networks and managed IT services could benefit your office, give us a call today!