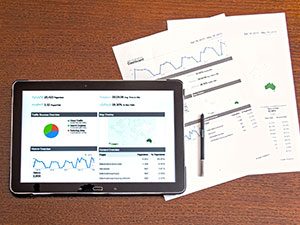 During the COVID-19 pandemic, businesses from small offices to the corporate enterprise have been forced to move work to a remote setting.  Businesses are finding new value in remote work by moving their operations more online.  Remote-based work can be a difficult transition. At the same time, however, the benefits in employee flexibility and safety have proven that, in many cases, it is possible to shift work to a fully remote environment.
According to Forbes, based on a survey from enterprise Technology Research, the percentage of workers permanently working from home is expected to double in 2021.  So, what is the best way to maximize your office's remote workflow, and which technologies can best benefit your staff while working in a remote-based environment?
Applications for Remote-Based Work
As more and more of the work is taken online into the remote space, certain applications have gained notoriety for helping teams keep in touch, track progress in projects, and generally help get more done as users work online.  Here are just a few applications that can help take your remote employees to the next level.
Asana is a tool that employees can use to collaborate and track progress on tasks and projects.  This tool can help you and your team stay focused and productive with a virtual to-do list, allowing team members to review projects and keep others on track for tasks each day.
Microsoft Teams is the business-centered replacement application for Skype, which allows for instant messaging, video and audio conferencing, and collaborating with team members.  Microsoft teams, and other similar communications applications like Slack or Zoom, are useful when needing to communicate or meet, discuss a project or for planning out the day.
15Five is an effective tool in management solutions, helping to facilitate effective feedback and regular check-ins between employees and managers.  These tools are critical when you need a solution for maintaining an engaged and motivated team by helping team members feel connected and acknowledged even when they are working remotely.
Technology for Creating a Remote Working Environment
There are certain technologies that are necessary when building your remote workspace to enable you and your employees to work from home.
Working with a firewall that has a VPN option can help get you and your team quickly and securely connected into the internal office network.  If you have resources that need to be accessed securely by your remote staff, then using a VPN is one of the best ways to get them access in a safe manner.  Managed IT providers, like Natural Networks, can assist you in getting the right firewall setup with VPN options in order to enable you and your staff to safely and securely access internal resources from home as needed.
Enabling a VPN can allow users to connect into internal resources such as Network Attached Storage devices or can also allow employees to connect to their office workstations from home.  This enables remote workers to continue to access data as needed both safely, and securely.
Another valuable asset for remote work is VoIP technology.  Utilizing Voice over Internet Protocol to enable your phones to work over the internet opens up better ways for your employees to communicate.  With a VoIP based phone system, your team can take their office phone number with them anywhere they go.  Additionally, VoIP technology also comes with a suite of new ways to communicate, like video and audio conferencing, instant messaging, setting employee statuses, voice mail, away messages, and much more.  During these times where remote work has become the norm for many businesses, VoIP has become a must-have technology.
If you're interested in learning more about how Natural Networks managed IT services can help you enable faster, smarter remote based work, give us a call today!