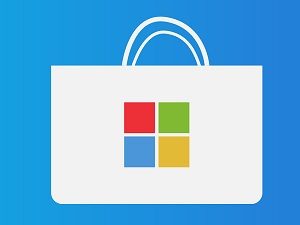 Office 365 is a powerful suite of software utilities that was introduced in 2011.  For years, the Microsoft 365 Suite has offered users professional level tools for writing, spreadsheets, email organization and more.  Microsoft continues to update their suite of Office software products, offering many new features and powerful tools that can help your business and team go to the next level of productivity.
An Office Suite for Any Size Team
Microsoft 365 comes with several variants of product offerings that can fit any size business or need.  With an Office 365 subscription, you can choose what type of subscription works best for you, choose how many licenses you need, and what products those licenses will include.  Natural Networks is a managed service provider and Microsoft certified partner that can help you manage your Office 365 subscribers and products as well.
Microsoft 365 offers its users the flexibility of choosing which office productivity software you need for yourself and your team.  There is everything from Word, Excel, and PowerPoint for essential office work needs, to more niche software that can help with everything from databasing, email, and project management.
Office Features That Can Help Your Business
Microsoft Outlook – This email client has been a staple of the Microsoft 365 suite for many years.  Outlook is one of the most powerful email clients that businesses can use to manage emails, contacts, calendars, and includes several add-ins that can help you and your team work better.  Outlook allows you to organize emails into folders, mark emails by importance, and manage contacts.  You can also use calendars to invite teammates, share events, and organize your day.
Microsoft Teams – Teams is a newer software offering that has replaced Skype for Business.  Teams helps your employees collaborate, chat, share screens, and conference with each other.
Microsoft Project – This is a unique tool that allows project managers to organize and better plan out small and large-scale projects.  Project allows you to assign team members to different parts of a project, set out milestones to meet, and schedule when certain aspects of a project should be completed from start to finish.
Microsoft Power Bi – Power Bi is a tool that allows your team to easily share and collaborate data. Utilizing analytics, your team can also use Power Bi to better visualize data and projects.  Users can share rich data visualizations, distribute findings to team members in and out of your organization, and enhance collaboration by using team commenting in order to stay current with content.
Microsoft 365 offers several tools that can help your business work more effectively.  Natural Networks is a Microsoft certified partner with experts who can help you and your team best utilize office products.  If you want to learn more about how Microsoft products like Office 365 can help your team, give us a call today!