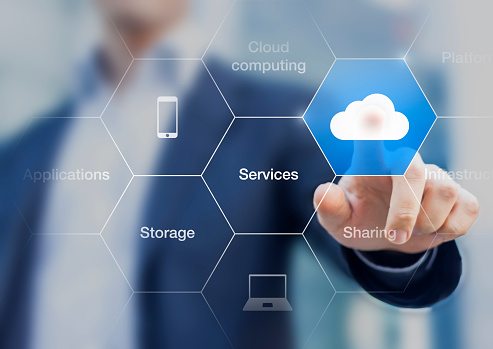 More small and medium-sized businesses today are modernizing their technology infrastructure. Usually, this means moving their IT, data, and computers to the Cloud.  It may seem like a daunting task that only companies with a dedicated on-site IT team may be able to accomplish, but that's not so today.
Taking advantage of cloud computing and moving your business to the cloud can be easy, bringing your business to the next level.  As one of San Diego's best cloud services providers, Natural Networks can help you get your business onto the cloud quickly and with little to no down time.
The Benefits of Moving to the Cloud
"The Cloud" can be an ambiguous term - sometimes it can feel just like another buzzword among many in the ever evolving makeup of technology, but taking advantage of Cloud technology for your business can be very advantageous - simplifying your business and streamlining your technology to effect the bottom line in a positive way.
The first advantage of moving your technology space to the Cloud means there is much less physical hardware for you to manage.  A Cloud Services provider, like Natural Networks, can maintain and uphold all of your business' technology within a secure space with a fast connection.  You still maintain full access to all of your own servers and data.
The Cloud means better security.  Because your technology is no longer physically on-site, there is no way for theft to occur which would effect your business' technology.  While your hardware is physically secure in an off-site location, it is also protected with sophisticated firewalls and anti-virus measures.
Keeping your data and technology in the Cloud also means that moving locations is much simpler.  If you move locations, you no longer need to move all that heavy equipment to the new site; your technology stays in the same area and is ready to reconnect as soon as you have your internet connection ready at your new location.
Migrating Your Technology to the Cloud
While making the move to the Cloud may be a daunting task alone, you have the benefit of working with an experienced Cloud computing partner who is local in your area.  Natural Networks employs and trains cloud proficient experts who make your migration to the Cloud quick and simple with little to no downtime to your business.  Migrating your data to the Cloud means it is always accessible, and our Cloud experts can assist you 24 hours a day.
If you're interested in learning more about what Natural Networks Cloud services can offer, you can read more here.  If you're ready to take the next step in moving your business to the cloud, feel free to contact us today!