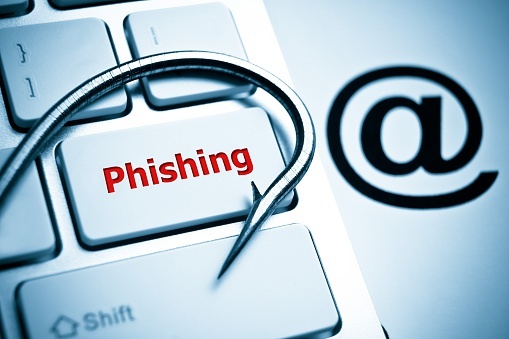 Phishing and other online e-mail driven scams have been around since the 1990's, though their level of sophistication has increased dramatically since then.  Today, it can be difficult even for the best anti-malware software and spam filters to catch every potential threat.  Hackers and other scammers have been utilizing email technology since the beginning to try and trick users into clicking certain links within the message to expose their information.
According to the Identity Theft Resource Center, in 2019 (https://www.idtheftcenter.org/2019-data-breaches/):
- On average, 35% of breaches are due to human error with 50% of breaches in the health industry being due to human error
- 60% are malicious or criminal attacks
- Only 5% are from system faults
Scammers use a variety of methods to get your e-mail address. According to the technology blog ED Council, hackers can get e-mail addresses by:
Buying it illegally
Dishonest "subscribe" boxes
Harvesting programs (which use bots that crawl and scrape sites for e-mail addresses)
Data brokers
These are just some of the many methods used by hackers and scam artists to gather your e-mail and other information.  Every bit of information that you put out about yourself online could potentially end up getting gathered up and sold to potential scammers.
How To Protect Yourself and Your Business
They say employees are your most vulnerable asset when it comes to phishing and e-mail scams.  This is why phishing scams are so successful and used more often by scammers than any other means of gathering information or financial data.  Luckily, there's a new way to help educate and turn your most vulnerable employees into your strongest defenses against these types of scams.
At Natural Networks, we offer a solution that will, at the core, protect you and your company's information called our Cybersecurity Awareness Program, also known as CAP. Cybercrime is growing exponentially, and if your employees don't know what to look for, your business is a prime target. The lack of employee awareness is the leading cause of successful cyberattacks where private data is stolen.  Only with ongoing security awareness training can you decrease the likelihood that your data will be breached due to employee errors.
In this training, we provide incentives and tools to help your company strengthen all employees, and particularly those that are less knowledgeable, to spot phishing scams and prevent their devices from being compromised.
Employee Secure Score
In our Cybersecurity Awareness Program, the ESS, or Employee Secure Score, is like a FICO score which illustrates each individual's understanding of, and exposure to, phishing scams and other potential security vulnerabilities.  The higher an employee scores on their ESS, the more secure and knowledgable of scams that employee is.  The ESS is determined by testing each employee's knowledge through various security training modules, test phishing emails, and dark web scans.
Employees are also tested by being sent a phishing email through this system, which identifies if the targeted employee clicked the link, or if it was left alone.  You can view reports of which employees have been failing these phishing campaigns, and work with them directly to help them understand and better protect themselves and your company from further attacks.
Employee Vulnerability Assessment
Before you can get an understanding of what threats could affect you the most, you'll need to fully grasp each employee's understanding of what problems they should be looking for.  The Employee Vulnerability Assessment (EVA) will provide you with insights into your employee's security strength.   Combining your employee's ESS, and EVA will help you ensure that all of your employees are armed with the tools and know-how to avoid email scams that could cost you thousands of dollars.
With weekly microquizzes on the latest hacks and scams, and foolproof tools within their e-mail to assist them on testing if an e-mail is actually a phishing scam, CAP will help to give you peace of mind that your team is given the tools and training necessary to compete against cybercriminals on a regular basis.
If your interested in protecting yourself and your business from these kinds of potential attacks by educating your employees, contact us today!