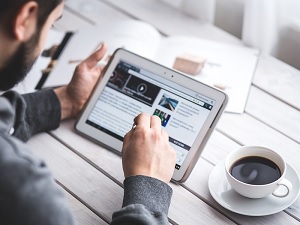 Google has some good news for PC users who surf the web using their Chrome browser.  Google is adding a new feature called "Reader Mode", which will strip out unnecessary background clutter with the goal of making articles easier to read.  The new feature is currently available in the company's experimental Canary release, so if it's something you'd like to play with now, there's an easy way you can do that.
It's a good move and a welcome addition to Chrome's capabilities, but it should be noted that Google is somewhat behind the curve here.  Apple added Reader Mode to its Safari browser ages ago, back in 2010. Both Firefox and Microsoft Edge have included that capability since 2015.  In fact, even the Android version of Chrome has had something like Reader Mode for a while now (Simplified View). However, for reasons that aren't entirely clear, Chrome's PC-based users have been left out until now.
In any case, even if Google is a bit late to this particular party, it's a welcome addition. Soon PC users surfing with Chrome will have a much easier time reading articles on the web, thanks to the reduced clutter the new view makes possible.  Given the rampant growth of ads, popups and bling appearing all over web pages these days, that's a very good thing and not a moment too soon.
Again, if you'd like to get a sneak peek at the new addition, you can do that.  All you need is an up to date version of Chrome's "Canary" release.  Once you've got that, just paste the following into your address bar:
chrome://flags/#enable-reader-mode
Then restart your browser.  At that point, you'll be able to put any page into reader mode by clicking on the "Settings" button in the top right-hand corner of the browser and selecting "Distill page."