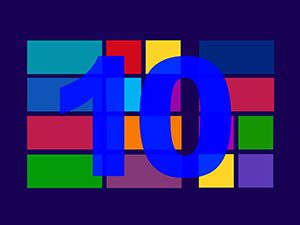 The Microsoft-based Windows operating system has gone through many versions and renditions over its history. Among these various Windows versions, Microsoft has included tons of built-in applications and hidden gems for their userbase to utilize and discover.  Many of the built-in applications available help to boost efficiency and provide information in a matter of seconds, ranging from productivity, to news, to fun applications, all packed into Windows 10 so that you can immediately start exploring right out of the box.  Here are some of the built-in applications that come with your Windows-based computer and laptop that you may not be aware of.
Alarms & Clock. This app brings a popular mobile application to your Windows computer.  This app allows users to set alarms, use the world clock, and includes a timer and stopwatch components as well.  You can set different alarms, use snooze functionality, and even set an alarm time.  Alarms you set can repeat as many times as you indicate.  You can also keep track of, and compare, times from multiple locations around the world and run several timers at the simultaneously.  Windows 10 notifications will also remind you of alarms you've set automatically.
Calculator. The Calculator app has been a staple of the Windows operating system since its original release.  The Windows 10 Calculator app has vastly improved over previous versions, including the scientific and programmer modes as well as a slew of useful converters for measuring volume, length, weight, currencies and temperatures.  You can use the calculator for just about any calculation including making graphs using graphing mode and converting decimal to binary in programmer mode. You can do just about anything on your Windows 10 calculator app that you would do on that old TI83 graphing calculator.
Paint. Windows has updated its Paint app with Windows 10 by adding more features and usability.  The new Paint app includes a 3D Builder for designing, creating, and importing 3D models.  This app also includes a new driver for 3D printers.
Camera. The Windows Camera app utilizes the device's front or rear facing web cam to record videos or take pictures.  This app works just like the camera apps you may be used to on your phone or tablet.  With the updates to this new app, you no longer need a third-party app to record videos or take photos with your computer.
Photos. Photos is the new Windows 10 built-in photo gallery.  The Photos app allows you to preview your pictures from both your local computer and photos stored on OneDrive.  If you have the OneDrive app on your phone, it can automatically sync photos taken from your phone to your photos app that is housed on your computer.
Voice Recorder. Like its Windows predecessor, Windows 10 includes the voice recorder app, which has seen many versions on Windows. The Windows 10 Voice Recorder app allows you to make voice recordings directly on your computer through your built-in microphone or a separate one connected to your computer.  You can also mark key moments within the recording as you record, edit, or play them back.
Weather App. Windows 10 also includes a Weather app which gives you up-to-date weather notifications and forecasts or locations of your choice.  You can add multiple locations and see the local weather in the app's interface.  The Weather app also works great as a live tile.
Windows 10 includes other built-in apps that fit well with live tiles called News, Money and Sports.  These apps give you up-to-date local and international news, financial data, and sports info.
With these great Windows 10 apps, you can use your computer for a variety of tasks as soon as you sign into your account and start using your computer.  If you are interested in learning more about what Windows 10 and a managed IT services provider can do to help you, give us a call today.