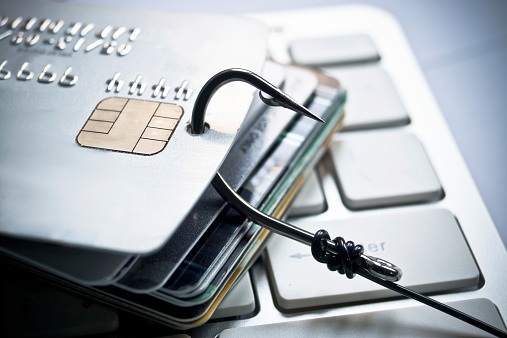 Today spam, malware, and viruses remain one of the most salacious factors to the digital age.  Email remains one of the most popular means for cyber criminals to spread adware, malicious software, and attempt to phish secure credentials from users and businesses everyday.  Keeping your personal and organizations email secure should be a top priority for any business owner.  Luckily we're here to help you understand these email threats, and what you can do to implement the safeguards necessary to keep your data secure.
Email is considered by cyber criminals to be one of the most effective ways of penetrating security and gaining valuable information from their targets.  They employ various methods to compromise your security, and although the malicious payloads stored in emails frequently change, the methods used largely stay the same.
Malicious Attachments: Many Emails may include malicious attachments which could include keyloggers, ransomware, or other malware that can infect your computer when opened.  Sometimes the malicious software can be embedded into images in the body of an email, which can infect your computer simply by opening and reading the message.  Verizon found in its 2017 Data Breach Investigations Report, that hackers sent two-thirds of all successful malware during the 2016 year by email delivery.
Malicious Links: Links that are contained within an email or attachment may link to dangerous web sites.  Often times hackers will build a website that mimics the look and style of an official looking site like a Bank, or Store Front.  The email will look as though it's been sent from the official site, and ask you to click the provided link to provide a new password.  Many don't realize that the email and the link are all fake, and this is a way of hackers can capture your secure credentials.
Social Engineering: Cyber criminals are using social engineering to entice victims into giving away sensitive information or to perform certain financial transactions.  Often times these methods don't require a link, or an attachment of any kind.
These basic strategies employed by hackers and cyber criminals make up for nearly all forms of malicious emails today.  However there are ways to protect yourself and your business from these types of threats so they do not even arrive at your inbox.
Protecting Your Email
There are a variety of methods to keeping your email secure, and knowing how much email you process, how many accounts you have, and the types of email accounts you use are all important factors to knowing how secure your email is.  Depending on your organizational, and individual needs you can implement Spam Filters, Security Gateways, and Anti Virus protections that come with email based security.
Many companies provide Email Security along side Anti Virus based software.  If you are looking for Anti-Virus software it is a good idea to see if they also offer a spam filter or email firewall that can be used to filter out spam, and scan messages that may contain malicious software.
The next level of defense which is often more popular and effective is using an Email Security Gateway.  Many organizations who opt for Email services also look for unique security features that are used to keep their email protected from Spam and Malicious software.  Things to look for in an Email Security gateway include if the provider can scan specific messages.  Providers of email security gateways can also work with you to implement custom rules to filter specific messages which include certain keywords, or that may come from certain locations.  You can even specify not to allow emails from certain parts of the world.
As a premium email provider in San Diego, Natural Networks is very well positioned to helping you with your Email and Security needs.  Natural Networks provides expert Email Security with our own Email Security Gateway which protects our clients from Spam, Viruses, and prevents suspicious emails from reaching you, so you never have to worry about them.  If your interested in learning more about our Email and Spam Filter services, we ask that you contact us today!