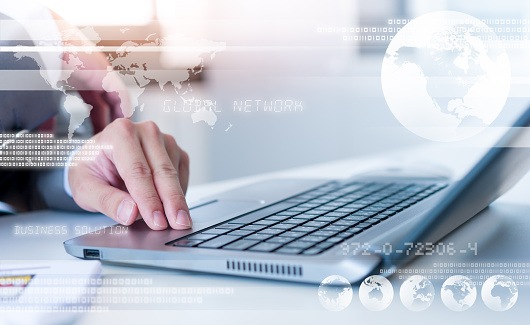 It's that time of year again with re-birth, blooming flowers, and of course cleaning! Spring cleaning also applies to us in the technology world, and a great way to start is with cybersecurity. Spring cleaning for your computer, cellphone, and all internet-connected devices is just as important as any other type of cleaning. Learn the seven cybersecurity spring cleaning tips that will protect your data and help create more security.
Extend Your Spring Cleaning List to your Technology
The National Cyber Security Alliance states "By conducting a digital spring cleaning and taking care of overdue online maintenance, you will be more secure against losing personal information and becoming a victim of identity theft."
The cyberprotection group's executive director Russ Schrader warns"Our connected devices contain volumes of details about family and friends. Information like contacts, photos and videos, along with confidential health and financial records, could easily get into the wrong hands and cause chaos."
Here are seven simple cybersecurity spring cleaning tips the National Cyber Security Alliance and the Better Business Bureau urge:
Begin your spring cleaning by fortifying your online accounts and enabling the strongest authentication tools available, such as biometrics, security keys or a unique one-time code through an app on your mobile device. "Your usernames and passphrase are not enough to protect key accounts like email, banking and social media.," caution the groups.
Delete unused apps and keep others current, including the operating system on your mobile devices.
Clean up your email: Save only those emails you really need and unsubscribe to email you no longer need/want to receive.
Ensure all software on Internet-connected devices is up to date to reduce risk of infection from malware. Often software can be programmed simply to do the updates automatically.
Permanently delete old files using a program that deletes the data, "wipes" it from your device and overwrites it by putting random data in place of your information ‒ that then cannot be retrieved.
Depackrat your old digital devices you never use. Information still exists on them and could be stolen. Don't wait: wipe and/or destroy unneeded hard drives as soon as possible. For devices like tape drives and thumb drives, remove any identifying information that may be written on labels before disposal.
Review the privacy and security settings on websites you use to ensure they're at your comfort level for sharing.
Notably the average consumer, and even some of the more savvy business owners let their technology clutter pile up.  It can be difficult to maintain a clean network environment, especially when you have multiple endpoints to maintain.  That's why a Managed IT provider like Natural Networks is a great choice to keep your workstations and critical systems up and running.
The Stay Safe Online group has created a checklist we recommend you check out to make sure that your doing everything you should to make sure your computers and business systems are secure and clean which you can read here.