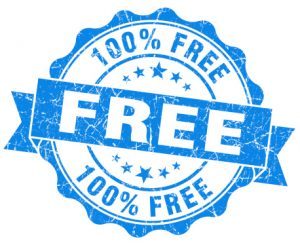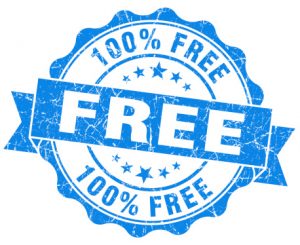 Microsoft's recent reminder that July 29th is the deadline for Windows 7 and 8 users to upgrade for free to Windows 10 stirred up a whole range of reactions. Some tech writers claimed to have found a loophole in Windows 10's license agreement that allows users to upgrade free at a later date. Others claimed the same legalese guaranteed late upgrades would be denied.
On top of that Microsoft's Accessibility team just revealed that users of Windows assistive technology tools—such as screen readers, text enhancers and mouse or keyboard accessibility features—will be exempted from the upgrade deadline. This fueled speculation that other exemptions would appear.
So while there's the appearance that Microsoft's upgrade schedule is in total flux, in truth this is all noise which should not guide any business decisions you may have for upgrading your PCs. It's best to continue under the assumption that Windows 10 will cease to be a free upgrade after July 29th. If you don't have a business plan for this eventuality it's best to create one.
Reasons to Upgrade Now
Upgrading a business's PCs is never a process that should be rushed or undertaken lightly, but there are many reasons why pushing to upgrade your business before July 29th makes sense.
It's Free: This is the big one. With a price tag of $119.00 per installation, missing the free upgrade period creates a cost that many small businesses may struggle to absorb.
Usability: Windows 10 ditches the touch screen and tablet-centric layout of Windows 8. For businesses using mostly personal computers rather than mobile devices upgrading from Windows 8 could mean a sizable productivity boost.
New Security Features: For security-conscious businesses there is plenty to be excited about, including biometric authentication and Enterprise Data Protection (EDP). Both help secure your business's mobile devices and your business's data synced to employees' personal devices.
Better IT Management Tools: There are many 'under the hood' tools which excite IT staff that can also provide real benefits for businesses. Microsoft has introduced new management features for Windows Update and their app store so you can better regulate what gets installed when on your computers.
Reasons to Upgrade Later
As you can see there are many reasons to be excited about receiving Windows 10 for free. That being said there are still some compelling reasons why you may want to defer upgrading your business PCs until the free upgrade period has passed.
Compatibility Issues: As with any new operating system there's the potential for compatibility issues with older, specialized software and hardware devices that your business uses. When these devices can no longer connect there's not much you can do except wait for Microsoft developers or the device's developers to fix their software.
Downtime for Upgrading: Upgrading PCs takes time, and doing that at the wrong time of year can have serious business implications. If you're in the warm-weather tourism business, causing computer downtime before July 29th could be a business-destroying proposition.
Pending PC Hardware Upgrades: You likely will receive Windows 10 licenses with future PC purchases. So depending on when you plan to upgrade your business's PCs it may be more cost effective to simply time your Windows 10 upgrades to when you upgrade your PC hardware.
Get Further Advice on Windows 10 Upgrades
Natural Networks is the trusted choice for the latest information technology tips, tricks and news. Contact us at 619-222-3232 or send us an email at sales@naturalnetworks.com for more information on Windows and other operating system upgrades for your business.