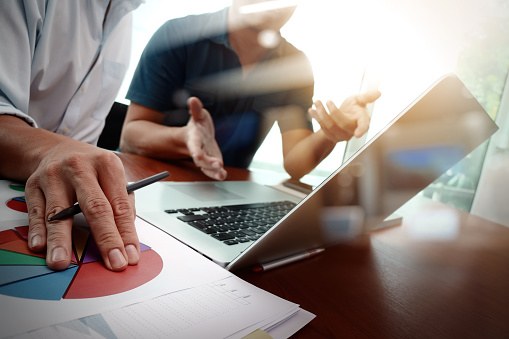 Microsoft's Azure has made some significant strides since it was initially released as a service geared toward businesses of all sizes and a variety of potential customers.  At it's initial launch Microsoft Azure's services were fairly limited, offering only the latest edition of Microsoft Office 2013, and a considerably small (2 GB) of free space on a One Drive account, which was then called 'Sky Drive'.
However Microsoft can't be blamed for the earlier shortcomings of Azure's past, Cloud computing was very new only a few years ago, and many competitors like Google and Apple were developing and figuring out their own Cloud based Service infrastructures.  Today Microsoft's Azure has evolved into not just Software-as-a-Service (SaaS), but also to include Infrastructure-as-a-Service as well.
The Benefits Azure Brings To The Table
Many of the services that Azure now includes go beyond simple software offerings such as Skype, or Microsoft Office.  Microsoft's Azure services also include analytics, computing, databases, mobile apps, networking and storage.   Their deployments are also fast, allowing techs to set up and deploy new workstations quickly, set up new users with ease, and scale data as needed all from one main console.
Azure can increase your Business's Agility.  By integrating unique software like Microsoft Project and Visio, Project managers can share ideas, and strategies amongst each other and their team.  Being able to share these insights quickly and amongst the right people can increase deployment times and reduce overhead costs for any size business.
Security is a main focus with Microsoft Azure.  One of the most impactful parts of Azure is the facilitation of secure and seamless logon for your users.  Azure makes use of Single-Sign-On so that users can easily access all of their relevant platforms without the requirements for complex passwords.  You can also request from your Managed Service Provider or Administrator to turn on 2-factor authentication so that users who sign in to their accounts also have to verify signing in through their phone.
Azure can be Deployed Anywhere.  Lastly, as many cloud providers push a 'cloud-first' infrastructure, many consider a hybrid approach to be more appropriate.  This is what Azure strives for in their infrastructure, offering an Azure Stack which brings all of the benefits of the above to their clients.  In addition to patterns and practices, while utilizing a range of proven hardware providers for their on-premises requirements.  Going forward, business can easily select where their data resides, and can choose to pure cloud solution if they want.
Integrating Azure with Your Small Business
Finding the right tools can be difficult some times, and working with a team of dedicated professionals can often help you navigate the technical aspects of deploying and using products like Microsoft Azure.  Working with a professional Managed Services Providers like Natural Networks means that you don't have to worry about deploying or administrating these applications yourself, but rather you can use a team of professionals who can take care of setting things up for you.  Natural Networks is a Microsoft Partner, and we are well versed in a variety of Microsoft Solutions.  If you interested in learning more contact us today!