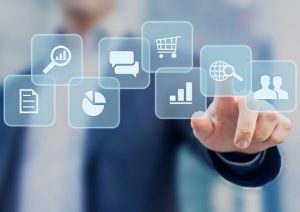 A managed IT services provider is beneficial for any sized company.  Benefits include remote and on-site IT support for your technology, patch management for your workstations and servers, and network technology support whenever you may need it.  One of the biggest benefits to managed IT for your business, however, are the security measures that are put in place to protect your business.
Managed security services offer a wide variety of benefits that can provide an umbrella of security for your network, data, personnel, and your overall business.  Many insurance providers today require some level of managed security in order to be able to provide business insurance.  You must also meet certain security criteria if your business must be PCI and/or HIPAA compliant as well, which a managed services team can help you achieve.
How Does Managed Security Protect Your Business
From phishing emails, to malware, and security loopholes that hackers can take advantage of, your IT services team is suited to deal with these threats before they can become serious problems.  Having managed security services means that the most severe threats that can interrupt your business are taken care of for you so you can continually work and not worry about your technology.  Managed security works at various levels of your organization to ensure that threats don't get through.
Your network is where your business touches the outside world.  This is where the vast majority of cyber threats can get in, so keeping your internet secure and training your staff to be on the lookout for suspicious threats, like phishing emails, is a major part of a managed security service
Antivirus protection for your teams' workstations can detect and stop any threats that may find their way onto your employees' workstations.  Infections, like spyware or malware, can often find their way onto a team member's computer in all sorts of ways, like clicking an infected pop-up, or downloading an infected item off the internet by mistake.  Active antivirus protection can detect and warn the user and the IT office of when this happens, and action can be taken before the malware spreads to other devices.
Patch management is a method whereby trained members of your managed IT services provider can monitor and update your business' workstations, servers, and network equipment when it is needed.  In IT security, prevention goes a long way in saving your business time and money.  Preventing a problem is always better than dealing with the consequences, and managed security helps prevent issues before they become IT emergencies.
Staying on top of compliance and managing risk is a top priority for any business small or large.  That's why working with a managed IT services provider, like Natural Networks, can help you by keeping security threats down so you can focus on your business.  If you want to learn more about how Natural Networks can provide your business the security it needs, give us a call today!