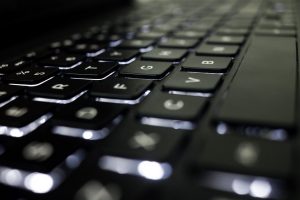 This year has some promising new workstations becoming available, so if you're in the market to purchase some new workstations for yourself or your office this is a great time to start looking. Here are our recommendations for new workstations coming out this year as well as their pros and cons.
What Should You Look for in a Mobile Workstation?
Laptops come in a variety of flavors, from thin and light to heavy and bulky.  As work needs change, so to must the type of laptop you use to accomplish your goals.  Mobile workstations are laptop style computers with high-end computing features not typical of most standard notebooks.  High-end features allow for mobile workstations to take on a variety of tasks that standard notebooks just can't handle.
Here are the top specs you should look for when deciding what laptop you should choose, and some of the top picks for mobile workstations that are available in 2022.
CPU & Ram – When purchasing a new mobile workstation, you should try to get the most processing power you can afford. The mobile workstation world is going to include Intel based CPUs such as Core i7 and Core i9, or Xeon based CPU's. When looking for a workstation that can handle high-demanding tasks it's important that you have as many threads and cores as possible that are available. If there is a specific piece of software you want such as Bluebeam, AutoCad, Photoshop, or something similar you should look for what the software vendor suggests as a reference for what hardware you should include with your device.
GPU and Display – Many of the mobile workstation brands now offer built-in or discreet graphics through Nvidia, labeling their GPUs with the A series or RTX A series brand. Nvidia's professional mobile graphics chips may include names like the A2000 or the higher end RTX A6000 for example. If you're working on projects where the final product must match exactly what's on the screen, looking for a 4K display with high dynamic colors should be a priority for the mobile workstation you want to buy. These are ideal for applications like photoshop, Illustrator, or editing 4K videos.
Storage and I/O – Most modern workstations today use a solid-state hard drive built onto a small board that fits into an M.2 slot on the laptop's motherboard. This saves a ton of space on the laptop and increases drive performance by leaps and bounds over traditional spinning drives. With cloud integration becoming more normal, you should consider how much space your laptop will need. Most Workstations include a Solid-State Drive with a capacity ranging between 256 Gigabytes to as much as 1 Terabyte. You should also consider the types of input / output (I/O) ports your workstation includes. Ask yourself if you need an SD Card slot, USB Type A, or HDMI port. Some mobile workstations may not include the ports you need, so if you don't want to be stuck using an adapter, make sure your workstation includes the ports you'll need.
Here are some of our recommendations for mobile workstations in 2022.
Lenovo ThinkPad P1 Gen 3 –
This workstation is the latest generation of the Lenovo P1 mobile workstation. The P1 includes a slim body style, and 15.6" high-res screen that can handle just about any professional software you can throw at it. Even under heavy workloads this workstation remains quiet. It also comes with a rugged, light carbon fiber chassis to give it extra protection from outside elements. This workstation is configurable for as much as 64 GB of RAM, the latest 11th Gen Intel Processors or Xeon CPU's.  The available I/O options for this workstation include 2 USB Type-A ports, two USB-C Thunderbolt 3 ports, a single full size HDMI port, SD Card reader, and a SIM tray.
Lenovo ThinkPad P15 Gen 2 –
Lenovo's series of workstations have always been a mainstay for workhorse computers that need to run heavy loads or demanding applications. The Lenovo ThinkPad P15 Gen 2 takes front and center stage when it comes to mobile workstations that put power above all else. This workstation is all business, sacrificing aspects like weight, price, and dynamic colors. Instead, this workstation puts everything into memory performance, ample ports, fierce CPU and GPU performance, and possibly the world's greatest keyboard on a laptop. If you're looking for a workstation that can handle whatever you can throw at it, look no further than the Lenovo ThinkPad P15 Gen 2.
Lenovo ThinkPad P14s Gen 2 –
The P14 Gen 2 is a 14" slim, light and portable mobile workstation which offers NVIDIA professional graphics, and configurable with Intel's latest 11th Generation Core processors.  This laptop is great for students, architects, or engineers to be creative at any time.   The device battery is rated for up to 10 hours of battery life before needing a charge.  You can configure your P14 workstation with up to 48 GB of memory as well.  The ThinkPad P14s was created with lightweight and high-portability in mind.
Natural Networks is a managed IT services company in San Diego, and we can help you in the procurement and setup of your office's mobile workstations. If you're looking for a mobile workstation for your office or staff, give us a call today!