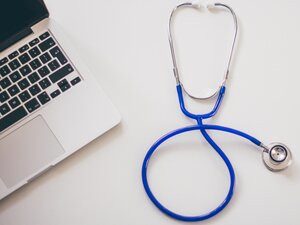 Is your computer running slow after having used it for some time?  Or, is your brand-new computer not performing at the speeds you would like it to? Many computers come out of the box loaded with preinstalled software that you'll never use, which can slow down your computer.   Sometimes, after months, or years, of standard use, your computer may have software that's no longer needed, adware that's been installed unknowingly, or hardware issues that may be causing significant loss in performance.
Optimizing your computer doesn't have to be difficult though.  Utilizing a managed IT services company, like Natural Networks, can help ensure your computer operates at the best level possible.  A slow computer can be frustrating, but with a few tips, you can ensure your computer performs at its most optimal.
Removing Software You Don't Need
Your computer comes with a lot of software right out of the box.  Some of this software includes trial versions of anti-virus software, freeware games, like Wild Tangent, and other software that runs in the background but may never get used.  This software takes up valuable hard drive space and runs in the background taking up memory and processing power.  It's recommended that you remove any software and games from your computer that you aren't using.
In Windows, you can open up the control panel and go to the Programs and Features section.  This will display a list of programs installed on your computer and show data, which reflects when they were last used.  It's a good idea to go through this list and remove any programs you aren't using, like trial anti-virus software or games that came with your device.  Simply select the item and choose the change/remove option at the top of the window.
You can also limit start-up items from the task manager on your computer.  Open the task manager by right-clicking the taskbar at the bottom and choosing Task Manager, or press the ctrl+alt+delete keys at the same time to open the task manager as well.  Then, from the task manager window, choose the Startup Items tab. Go through this list and disable any items that you don't need to have start up when your computer starts.  Some examples of these items include things like Skype, Chrome Updater, Steam, or Java.  These programs are not required when your computer is powering up, and disabling them can help improve your computer's start-up speeds.
Tools That Can Help Improve Performance
There are many tools that come built-in with your computer to help keep it performing well along with tools you can freely download online that can help improve performance.  Windows comes with a built-in defragging tool that can help improve hard drive utilization.  Windows 10 automates hard drive defragging, but you can also manually defrag your hard drive by searching in the start menu for defrag and then choosing to defrag and optimize disk drives from the defrag window that displays.   Keeping your computer updated is also important in making sure your computer is performing at its best.  Your computer should alert you when new updates are available and making sure that those updates are downloaded and installed will enable the latest features and performance of Windows is attained.
To quickly clean computer cache and fix registry errors you can download a free tool, like CCleaner.  This tool can quickly scan your computer and remove unused cache items, browser data, and fix registry errors with a single button click.  Afterwards, the program can be uninstalled once you are finished using it.  When using software tools like these, however, be sure to look through all of the options available to you as it is very easy to delete something (i.e. browser history or internet passwords) that you might not have wanted removed.
Updating Hardware to Improve Performance
Computer performance can lag if the software you're using is too demanding of the hardware your computer has.  Sometimes, it's necessary to upgrade the memory or hard drive to keep up with the demands your software needs.  You can easily view your computer's performance from the task manager in Windows.  If your computer is running slow, try opening the Task Manager and click the Performance tab from the window.
From the Performance tab, you can see which programs are utilizing the most disk operations and memory availability.  If certain programs are taxing the memory or disk speeds at the maximum availability, then it might be necessary to either remove that program or upgrade either the memory or hard drive of your computer.
A managed IT services company, like Natural Networks, has experienced techs who can help you improve your computer's performance and can determine if it's necessary to upgrade your computer's hardware, like installing an SSD or upgrading the memory.  If your computer or the computers in your business have been running slow, you should contact us so our trained techs can help improve their performance or make necessary recommendations to improve their speeds.