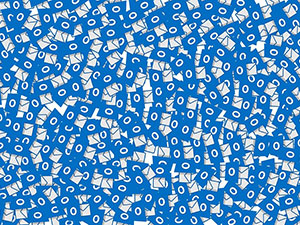 Microsoft Outlook is one of the most popular email clients used by businesses – small and large. Not only is Outlook an email client, it is also used for managing email accounts, calendars, contacts and so much more.  There are several ways to improve and optimize your usage of Microsoft Outlook. We will go over a few of them so you can enhance your Outlook usage.
Enable Dark Mode in Outlook is easy and can help you when working with Outlook throughout the day.  Outlook includes a dark mode theme which can make viewing emails and managing calendars easier on the eyes.  To change Outlook to dark mode, click the File option on the top left, then select Office Account.  Under Office theme, select Black, then simply return to your outlook home screen.  You can also change the email background itself back to white from the top ribbon when writing an email by clicking the Switch Background option.
Polls are a new feature that's been rolled out to Microsoft Outlook's latest version, Outlook 2019 or later, from an Microsoft 365 account, which allows you to add voting buttons and track stats from polls that you send out to users in an email. To insert a Poll, start by creating a new email message.  In your new email message, select the Insert tab, then select the Poll option at the top ribbon.  Once you select the Poll button, this will open a dialogue option on the right side where you can create questions and options to send to users.
You can then track your Poll by clicking the message which contained your poll in it from the Sent Items folder and by choosing the tracking button at the top.
Quick Parts is a useful tool in Outlook that can save you a lot of time responding to – or sending out – messages that contain the exact same message text.  You can save a message text as a Quick Part by highlighting the text in your message body, then selecting insert from the top ribbon, and choosing the Quick Parts option button.  From there, you can save the message to your Quick Parts gallery, give it a name and categorize it, and add a description, if necessary.  Now, the next time you need to send a message to someone that you've sent several times before, you can simply choose the Quick Part instead of retyping out the entire message.
Email Signatures are a great way to sign off an email message in a professional manner, and contain any contact information for the end-user to save and use to get back to you.  Outlook has a robust email signature section that can allow you to have custom text, different font colors, and even add pictures to your email signature to make some very professional looking email signatures.  You can also add different email signatures which correspond along several different accounts you use in Outlook.
To add or adjust your Email signature in Outlook, open a new email message.  In the message menu, select Signature, then click Signatures.  A new dialogue box is revealed where you can add a signature title, enter your Signature message to be added to the bottom of new emails, and select to which email account this signature will be assigned to.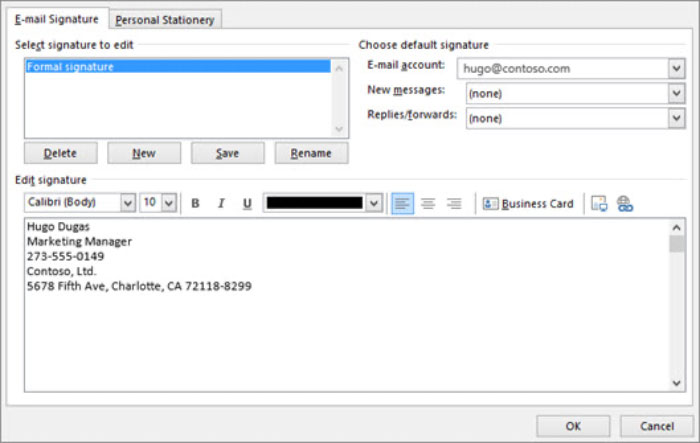 When you have completed your signature, select the OK button, and new messages will automatically have your signature added to the bottom.
Automatic Replies are a good way to let users know when you are out-of-office or unavailable to respond to an email.  To setup an automatic reply, select the File menu at the top, and then choose Automatic Replies.  Then select the "Send automatic replies" radio button to enable this feature. From there, set the time you will be away, and then insert your message that will be sent automatically during the specified time you are away.  When you are done, choose the OK button, and your automatic reply will be ready.
These are some of our favorite Outlook tips and tricks for making Outlook more usable.  There are a ton of other great features and uses for Outlook, and, remember that you can always reach out to your managed IT Services provider, like Natural Networks, to help you with all of your Outlook needs or technical questions.  If you want to learn more about how managed IT can help you, feel free to give us a call.