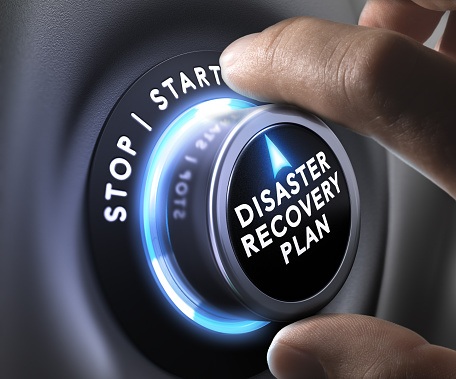 Disaster Recovery is a topic that is often not brought up until it's too late. Does your company have a plan of action in case data goes missing or becomes destroyed? We'll go over the aspects of having an excellent Disaster Recovery Plan on the ready when you need it.
Knowing Where Your Data Lives
Part of having a working Disaster Recovery Plan (DPR) means knowing all the points of where your data lives. There are three main areas where data is usually maintained. The first point where data commonly lives is in the local stores of data on your employees' workstations. Data is typically created from and stored on these entry points. Everything from the workstation to a mobile device, like a phone or tablet. The external hard drive will contain information that should be considered for backup.
The next point is data typically lives in the server infrastructure of your office. You may be keeping massive stores of data that your office shares through a file server or a Network Attached Storage (NAS) device like a QNAP. These data points should also be considered for backup in case the moment for disaster recovery arises.
The final major point where data is stored is generally within the Cloud. This means that data is held offsite on a server, such as Dropbox or OneDrive. This can also mean that emails or data that are stored on an Exchange server offsite are backed up through an online service.
Knowing and understanding where all of your data is and whether it's being backed up or not is the first step to having a strong disaster recovery plan.
Recovery Implementation and Threats
Knowing when to implement your disaster recovery plan depends on the situation. There are a variety of threats that call for data and disaster recovery. Some of the threats you may face that a working disaster recovery plan can help you through include fire, flood, other physical forms of destruction, and viruses/malware. If your company employs a disaster recovery plan, work can continue. Data can be recovered from cloud backups and can still be accessed through a cloud backup solution.
Keeping a set of data stored offsite can also mean that it can still be accessed, even in the event that your physical office is no longer accessible.
IT personnel, either in-house or through a vendor, should also be aware of time-sensitive IT infrastructures. These infrastructures need to be maintained in order for the workflow to continue. This may include web servers or databases that may need to be backed up and restored in case of a disaster. Make your IT personnel aware of these time-sensitive details of your business that need to be recoverable and operational at all times.
Ensuring Your Data is Safe
Knowing where your data lives, and ensuring that it's backed up and ready to be restored in case of disasters like fire, flooding, theft, or malware will keep you from losing productivity and money.
Natural Networks is a managed services provider in San Diego, and we can help you to come up with a working Disaster Recovery plan. Having a plan in place will help to prevent work and data loss, which will save your company thousands in the long run. It will also give you, as a business owner, the confidence that your data is secure when disaster strikes. Disaster recovery is becoming more viable for all users and should be taken seriously for all business owners, large or small. If you are interested in learning more about disaster recovery, contact us today!