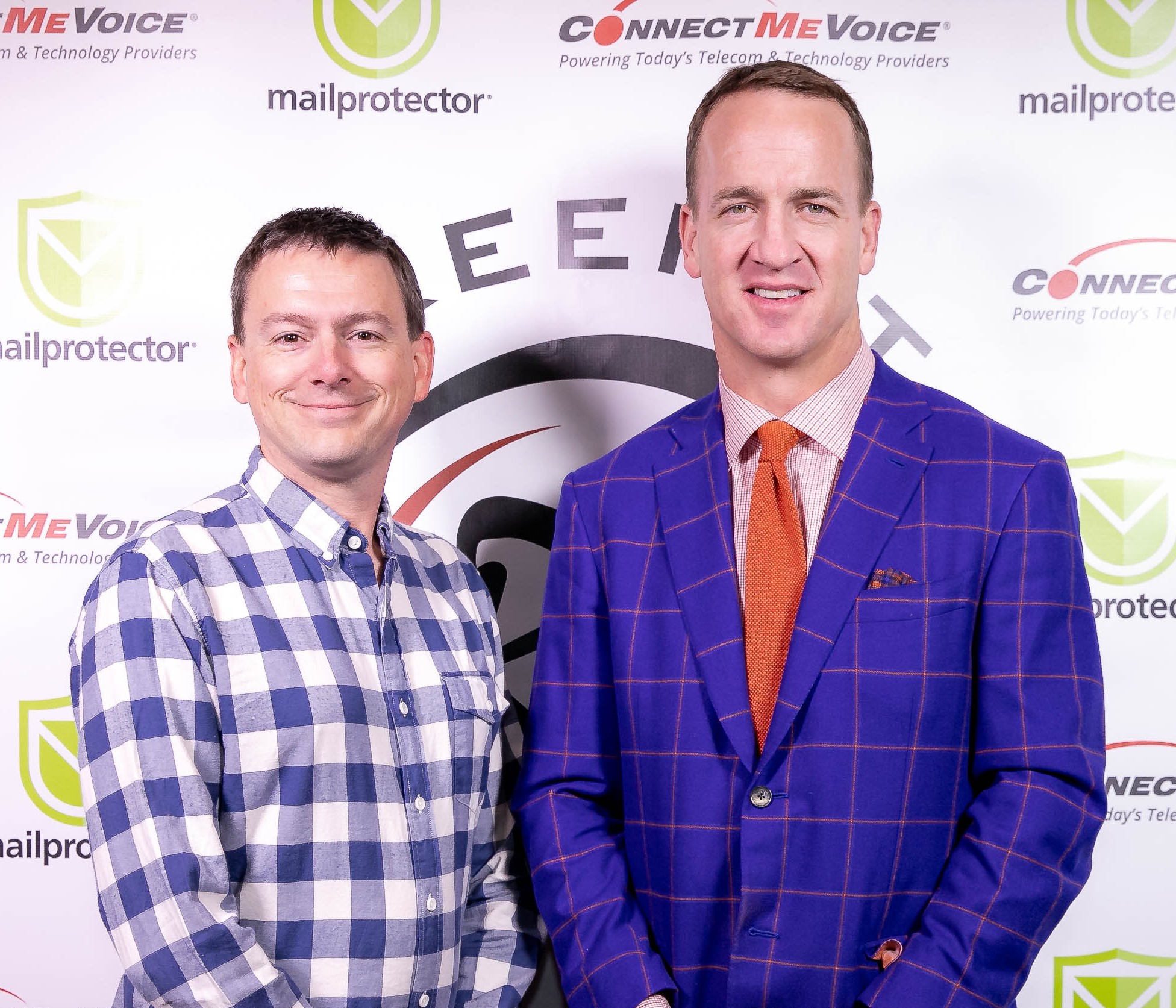 From the Desk of Anthony Polselli, CEO
Peyton Manning, retired NFL Quarterback for the Denver Broncos, won two Superbowls (played in a total of four) and broke numerous records (21 total) during his football career. Much of his success is attributed to his philosophies on teamwork, leadership, and goals, which parallel those of my company.  He also emphasized how invaluable it is to repetitively study and work on the fundamentals in order to truly be the best at what you do.
I had an opportunity to listen to Peyton speak at a training for Managed IT providers where he talked, not only about the importance of fundamentals, comradery, and teamwork, but also spoke at length about the technological advantages in NFL football since he was a rookie:
He remembers how everything used to be on beta whenever they watched tapes and studied the game. Today, everything is on an iPad or a tablet. Now, players can watch the entire game plan on an iPad. Teams are no longer handing out thick playbooks. Coaches are sending suggestions and tips via the iPad as well making communication quicker and easier.
Football players on the sidelines are always studying plays. The way it used to be was that players would get a still shot of right before the ball was snapped and then right after. Now, they have the ability to watch the actual play in HD on a tablet of what just took place on the field so they know exactly what happened and strategically plan.
Players now wear chips in their shoulder pads. These chips are telling the coaches how much a player is running during practice and how many steps he's taking. This data tells the coach if the player is running too much and helps the coach to determine if maybe their repetitions need to be cut down tomorrow in order to have him fresh for a Sunday game.
Smart helmets. Riddell developed a device called Riddell Insite in NFL helmets that tells the athletic trainer on the sidelines if a player has suffered a severe hit and whether or not they need to get that player off the field before he suffers further injury.
Peyton stated: "Technology like this is helping to make the game better, but, more importantly, it's making it safer." He definitely feels technology is contributing positively to the league, but also commented that he had to make some adjustments with how good it was getting as well. Seven years ago, television raised the audibility for viewers and have continuously improved on video quality and placement so that viewers could be as close to the game as possible from their living rooms. This meant that viewers could see and hear the hits, calls and all of the action on the field. The problem was that the defense would watch as well and figure out what plays were being called based on the audibles. Peyton's workaround was to create the "Omaha" call as a trigger word to indicate to his teammates that they were going to have to change from Plan A and move on to Plan B before the ball was snapped.
Peyton had a reputation in the NFL as being one of the most prepared quarterbacks in the league. Despite being a poor runner, he thought out-preparing his opponents could make up for it and it certainly did. He is the only starting quarterback to win a Superbowl in two franchises, was named MVP five times more than any other player in history and is considered one of the greatest quarterbacks of all time due to his numerous career achievements.
There were four main principles that contributed to Peyton's success. He said that these four traits make someone truly great at something: accountability, passion, hard work and ability. He said that, "You gotta have ability combine with strong work ethic – gives you a chance to separate from the rest of the pack."  He said that passion is everything: love what you do, love your job. If you don't, it WILL show up at some point.
With respect to accountability: "There are a lot of people counting on you to do your job and you don't want to let them down. That's what always kinda drove me was that people were counting on me: coaches, teammates, fans and you don't want to let 'em down."
Like Peyton, I understand the sustained power and influence that flows from our relationships with others, clients and my employees alike. I also believe in strong, quality, long-term relationships with people is what leads to success and that when you are faced with adversity, you don't want to do it alone.
Although Peyton and I come from two completely different industries, the core values of accountability, passion, hard work, and ability are the same. Technology continues evolving so quickly that it's essential for managed services companies like us to stay ahead of it and "outprepare" ourselves for anything and everything. I make it a constant goal to always learn and stay on the cutting edge of my business and expect the same from my team.
Anthony Polselli
Founder of Natural Networks, Inc.