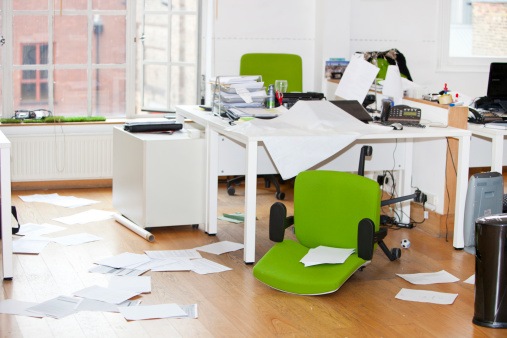 Why Buy Cyber Insurance?
If you do a lot of business on line, you do need cyber liability insurance. Your criteria in finding the right insurance policy should, among other things, include coverage language that is broad enough to meet your needs.
Kim Lindros and Ed Tittel in their CIO article, What Is Cyber Insurance and Why You Need It, make a good case for buying a cyber liability insurance policy:
Technology and conducting business over the open Internet can lead to cyber attacks with potential for losses and liability.
Cyber liability insurance should be part of a comprehensive risk management plan.
About one-third of all U.S. companies are currently subscribing to some type of cyber liability insurance.
What cyber insurance covers
Essentially, cyber liability insurance covers first-party expenses and
third-party claims. There is no one-size-fits-all approach to writing cyber insurance policies, but, according to Lindros and Tittel, a cyber liability insurance policy typically covers expenses in connection with:
Investigating the cause and determining how to repair and prevent recurrence of the damage
Losses to the business because of network downtime, interruption of business transactions, recovery of lost data and public relations crisis management
Notifying customers and other affected persons of the data breach along with connected expenses for providing credit monitoring services to affected customers
Responding to lawsuits, regulatory fines, and reimbursing costs of paying extortion as a result of ransomware attacks
Why it's not enough to do it yourself
There are a ton of fantastic free programs and applications available online today. If you know where to look, there is a solution for just about any problem – technical or otherwise – that won't cost you a penny. Most of the time, these programs and apps are perfectly safe and come from a reputable source. Many of them are more than capable of providing a service that is comparable to a program that you would normally need to pay good money for. At least, as long as your expectations are kept in check.
But when it comes to your business, there certain things that are just too important to trust to a free or trial version of a program – even a name brand one. The best example of this is your antivirus software. A free or trial version of a big name antivirus will offer bare-bones protection to any device its installed on. Bare-bones protection is questionable on a home computer, but on your business' laptops and PCs? It's a disaster waiting to happen.
Antivirus and antimalware software can be a tad pricey, but with the rate at which businesses are being targeted by cyber attacks, what you really can't afford is to not take every available precaution. Enterprise-grade antivirus software is engineered to detect and neutralize the kinds of advanced virus and malware infections that are being levelled at business by hackers intent on stealing your valuable data and wreaking havoc on your operations.
Most generic, free-to-use versions of even high-end antivirus programs are only capable of detecting generic, run-of-the-mill infections. They can catch small threats that might cause issues on a single computer, but can't protect your network from something like ransomware. And it's not the generic, run-of-the-mill infections your business needs to be afraid of.
Don't leave the security of your business' network to chance.
What to look for as a cyber insurance purchaser
Again, there are a variety of policies and levels of cyber liability protection available. Alan R. Lyons, et. al, provide this checklist of what to look for in their article on mondaq.com. The policy should:
Provide sufficient limits to cover potential liability expenses. (Beware of underestimating the costs and buying a policy that covers only lower limits or has high deductibles.)
Contain coverage for "prior acts." (This will protect the buyer in case a breach occurred prior to the purchase of the insurance.)
Include coverage for breaches through unencrypted laptops or mobile devices. (Past attacks have occurred through the latter and should be covered in the policy.) Include coverage for fines or penalties assessed by regulatory agencies. (This is especially important for any business that is subject to HIPAA privacy rules.)
Provide adequate business income coverage. (The coverage can be triggered only by a full stop in business or simply a mere interruption in operations, depending on the needs and nature of the business.)
Cover a so-called "wild virus." (A "wild virus" attacks targets no specific business, but "roams wild" on the Internet.)
Cover social engineering scams. (The CEO scam, for example.)
Ensure the Safety of Your Vital Data with Natural Networks
Natural Networks knows the need for Cyber Insurance goes hand and hand with IT security. We understands that your business needs a dependable IT support team who will protect your data and ensure that your confidential client information remains safe . Security breaches can cause negative and longstanding effects for your business that can ruin the reputation of your company. Our team of expert professionals will provide your organization with all of the security solutions needed to accommodate your business' unique needs.  You can learn more about our IT Security policies and Cyber Insurance from our discussion on IT security.
Summary
So, if you do a lot of business on line, you do need cyber liability insurance. Your criteria in finding the right insurance policy should include coverage language that is broad enough to meet our needs. Know the deductibles and upper limits of coverage, as well as how to make a claim when a loss occurs.
Don't leave your organization vulnerable to lost data or a damaged reputation. Contact Natural Networks at (619) 222-3232 or send us an email at sales@naturalnetworks.com for a security audit of your systems and processes, to identify the vulnerabilities that could negatively impact your business.