At Natural Networks, we value our employees and believe that the environmental culture is essential to the success of the business. Because we are a small company, one of the many advantages is that we get to know one another with the help of monthly events, like Happy Hour and Monday free lunches and other events that occur throughout the year. We have also been an A+ rated business with the Better Business Bureau and San Diego Business Journal's Book of Lists for years in multiple categories. If your interest is still peaked and you qualify in one of our listed open positions, then please apply at jobs@naturalnetworks.com!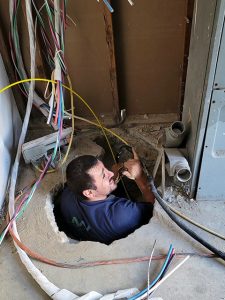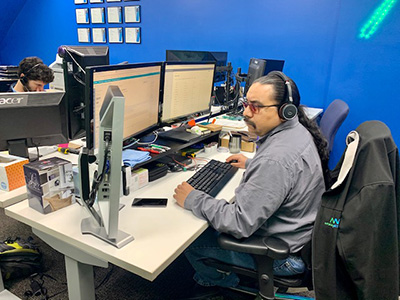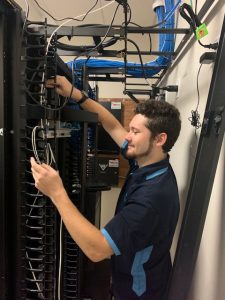 Current Job Opportunities:
Seeking I.T. Support Specialist with the desire to join a positive, team-oriented, fast-growing company with a family-feel in San Diego. Growth opportunities are available as well as free, ongoing weekly training in a fun and casual environment where you can really be part of the long-term success of the company. We are a fast-growing MSP and ITSP company that has been in business for over 25 years. We provide fully managed Voice, IT, and Cloud solutions for small to mid-sized businesses.
The I.T. Support Specialist role would exemplify strong customer service skills and a good understanding of computers, servers and networks as well as building, troubleshooting, and maintaining: workstations, servers, network equipment, and Cloud Service, like Microsoft 365 (admin level) and others via remote and on-site support. Additionally, creating and updating procedures as needed and making sure client needs are met and exceeded.
Why Choose Natural Networks?
Our mission is to create a place where Awesome People come to do meaningful work to grow personally and professionally and to believe in themselves. Can an IT company be all that? We think so!
You can expect to work with a team of highly motivated individuals who bring 110% each day. We inspire and challenge each other to grow.
We genuinely CARE about our clients and the results they get. If you enjoy working for a company that actually "gets it" and takes care of their Clients, then you'll love working here.
We genuinely CARE about our teammates and support them daily through flexible work schedules (hey, we all have doctor appointments and families), fun quarterly WINS celebrations (THINK: monthly happy hour and fun events with the team), continuing education, with free lunch Mondays and snacks provided each day.
Is This You?
LOVE engineering, configuring, and implementing the RIGHT solution for stability and continuity in business environments
A TEAM environment is where you thrive (we work together to get the job done and sometimes you have to rely on your team. If you'd rather sit in a closet all day and not talk to anyone, this job will be soul-sucking for you)
Ability to work on multiple priorities or projects simultaneously (we are a small team and we have each other's backs, but need to work multiple projects at a time, and sometimes need to take emergency escalations)
Problem-solving oriented, are a great troubleshooter, resourceful and detail oriented; you know how to find answers and when to delegate
Willingness to develop personally and professionally: You want to grow into an Awesome Team Member!
Enjoys exercising great interpersonal, communication, and organizational skills with clients
Able to leap tall buildings in a single bound – or, at least, able to lift 35lbs.
You are looking for a company that you can stay with for years to come
What Kind of Tech Can You Expect to Work On?
Fully managed cloud and onsite services
Virtualization based on VMware
Microsoft 365 experience: Azure AD, Azure, Exchange, SharePoint, Intune, Teams, etc.
Management and monitoring technologies (RMM Tools)
Microsoft Windows Server 2019/2016/2012/2008/2003 & Windows 10/8/7 operating systems, Active Directory
Microsoft Exchange 2019/2016/2013 (Office 365 and On Prem)
Microsoft SQL Server Management
Understanding of Windows firewall, DHCP, DNS, TCP/IP protocols
Storage, backup and business continuity expertise (SAN, NAS, etc.)
Comfortable with CLI and PowerShell
A myriad of vertical LOB applications you've never heard of (trust us)
Experience with IT audits and assessments
Benefits:
The right candidate can expect a competitive compensation plan including medical and dental coverage, and paid time off. Future growth of knowledge, skills, duties and compensation is available. We are growing and want to attract people to grow with us!
Want to apply? Very important you follow these steps to be considered: send us your Resume in PDF format with a Cover Letter detailing your salary requirements, specifically WHY you want to work at Natural Networks, and WHY you're looking for a new opportunity. Can't wait to meet you!
Natural Networks is proud to be an Equal Employment Opportunity and Affirmative Action employer. We do not discriminate based upon race, religion, color, national origin, gender (including pregnancy, childbirth, or related medical conditions), sexual orientation, gender identity, gender expression, age, status as a protected veteran, status as an individual with a disability, or other applicable legally protected characteristics. All employment is decided based on qualifications, merit, and business need.
If you need assistance or an accommodation due to a disability, you may contact us at jobs@naturalnetworks.com or you may call us at 619-222-3232.