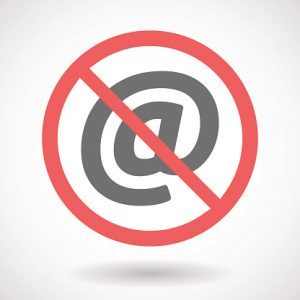 A stunning Pew Research Center survey recently showed that 64% of Americans have been victims of data theft, and many Americans lack faith in major institutions to protect their personal info from hackers.  But at the same time, the great majority of Americans fail to follow best cybersecurity practices.
Cyberattacks and data breaches are facts of life for government agencies, businesses and individuals alike in today's digitized and networked world.  Just a few of the most high-profile breaches in history have taken place in the past two years.  This include breaches of the Democratic-National Committee in 2016, the release of dozens of athletes records conducted by the World Anti-Doping Agency, and the repeated breaches of Yahoo resulting in the compromise of roughly 1 billion email accounts and passwords.
According to PEW Research
A majority of Americans (64%) have personally experienced a major data breach, and relatively large shares of the public lack trust in key institutions – especially the federal government and social media sites – to protect their personal information
Data security is a personal issue for many Americans: The survey finds that a majority of the public has noticed or been notified of a major data breach impacting their sensitive accounts or personal data. The survey examined several different types of data theft and found that 64% of U.S. adults have been impacted by at least one of them:
41% of Americans have encountered fraudulent charges on their credit cards.
35% have received notices that some type of sensitive information (like an account number) had been compromised.
16% say that someone has taken over their email accounts, and 13% say someone has taken over one of their social media accounts.
15% have received notices that their Social Security number had been compromised.
14% say that someone has attempted to take out loans or lines of credit in their name.
6% say that someone has impersonated them in order to file fraudulent tax returns.
Outside of these experiences, many Americans also reportedly feel that their personal information is less secure than it was 5 years ago.  Although there are many more online risks to be aware of, there are more ways to stay secure than ever.  There are a number of everyday things all users can do to ensure their data is secure and are fairly easy habits to keep.
Using a complex password is one of the best methods for ensuring that your data isn't easily compromised.  Many hackers gain access to unauthorized information by using commonly known passwords, default passwords, or passwords that are easily guessed.
Employing  a password keeper to keep track of your passwords for you, so that all of your passwords are different, complex, and so that you don't have to remember them is another good way of keeping track of passwords and protecting your data at the same time.  There are a number of password keepers that work on both Mac and PC alike such as LastPass, RoboForm, or KeePass.
Maintaining a firewall in your network can help prevent many outside intrusions which can harm your network, computers, or data.  A Managed IT security team can help you find and use a firewall that can prevent network intrusions, and attempts to compromise your companies data.
Using an email spam filter that can stop viruses, malware, junk mail and spam from coming to the email inbox of you and your employee's.  A good Email spam filter can help prevent spam such as chain emails, sales emails, unwanted newsletters, or emails that may contain malware from ever reaching your inbox.
Cybersecurity is not a top-of-mind worry for most Americans
The Pew research study go's on to find that despite their concerns and experiences, most Americans do not express profound worries about cybersecurity in their personal lives or in their expectations for various public institutions.
In the context of their personal lives, fully 69% of online adults say they do not worry about how secure their online passwords are – more than double the share (30%) that admits to having worries about their personal password security.
This is why we think working with an IT Security team in your area is one of the most ideal solutions for most teams and business owners.  Having a managed IT solution means that there is a team of experts at your disposal who manage your firewall, maintain your network, and provide a layer of IT Security across your technology infrastructure.
If your interested in learning more about what how a Managed IT security team can benefit your business, reach out to us today!