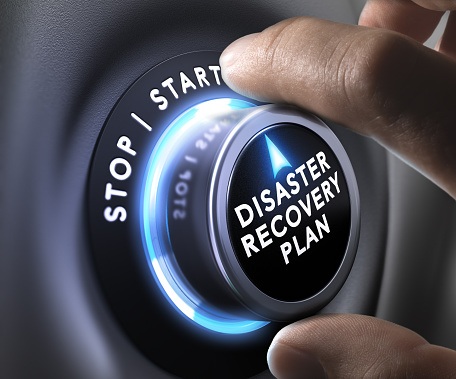 There are many avenues available today for backing up your critical data, and knowing the right solution for your backup can be a daunting task.  As a premier technology company, we handle business critical data and backup solutions everyday, so here we've broken down the best methods and backup solutions available for you.
When it comes to backing up your data, redundancy is key.  So when implementing a backup solution, it's always important to have multiple points you can restore from.  There's a wide variety of software and hardware that you can implement to ensure that your critical business software is backed up to multiple locations, onsite as well as offsite.  Here we've taken a look at some of the best backup hardware and software solutions out there for you.
Workstation Backups
The most popular workstations running Windows or Mac OSX come with built software that can be used to backup the system to itself, or to an external source such like an External Hard Drive or Network Attached Storage (NAS) device.  Windows Backup is a built-in backup solution available from the Settings app in Windows 10.  It requires an external source to be attached such as an external hard drive, but once attached it gives you a variety of options to control what files to backup, and for how long.  You can also backup your Windows 7 and Windows 8 workstations to an external source using the Task Scheduler program available on those prior versions of Windows.
Apple has included their backup application Time Machine into OSX for the last several versions.  Time Machine is very easy to setup through System Preferences, under the Apple menu.  Time Machine backs up the entire file system of the Mac, but does allow users to specify any folders or files not to backup if they choose.  Time Machine also backs up to either an external drive, or can backup to a drive connected to the network.  When you need to restore your data, you can enter the Time Machine application and flip 'back in time' through your backed up files to restore a single file, or even the entire system to a previous date.
External Backup Solutions
When deciding what the best method to backup your data is, you'll also want to ensure your picking the right kind of hardware.  Depending on the type of system your backing up, you may want to implement an external backup drive, or a Network Attached drive if backing up more than one device.
Some of the most popular backup drives according to techradar.com for 2018 so far have been:
Western Digital 4 TB My Passport Drive - Comes in 1TB - 4TB capacity, and USB 3.0 connection for fast data transfer and backup.
Buffalo MiniStation Extreme - This is a more rugged drive that is on the cheaper side.  The case is flexible, and comes with a dust and water resistant cover, and offers a USB 3.0 connection for fast data transfers.
ADATA SD700 External SSD -  This external drive offers is Solid State making it's read and write speeds far superior than other standard external hard drives.  However this also limits it's capacity, as the largest offered capacity is only 1 TB.
Western Digital My Book Duo 16TB - Offering some of the largest available capacities for workstation backups, this device can also be connected via USB 3.0 to a router to become a fully fledged NAS which can backup multiple devices. You can also set the device drives up to be in a RAID for more redundancy.
Offsite Backup Solutions
No backup solution is complete without a method of storing your critical business data offsite in a safe location.  Even the best backup software and hardware won't protect your data from physical damage or theft if something were to happen to the building that its stored in.  That's why we recommend having both an onsite and offsite backup solution in place for your data.
Natural Networks utilizes a managed Co-Location space so we can provide our own offsite backup solution to our customers.  That way we can ensure your data is stored in a safe, secure location.  In the event of a disaster, you can rest assured that your companies most critical data is safe, and accessible through your offsite backup solution.  That way your data is ready to be restored when you are able to get things back in order.
If your interested in learning more about implementing a backup solution for your workstations, servers, and devices, we would love to hear from you.  Contact us at (619) 222-3232 or send us an email at sales@naturalnetworks.com to learn more.