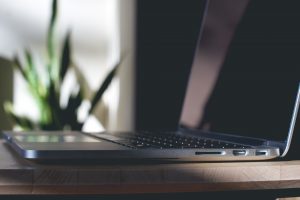 Whenever you purchase a new computer, before using it you first must get it setup for your day-to-day work.  After getting your computer setup with your account, making sure it's configured to the right spec, and finishing all the Windows Downloads, you still need to add the software packages you'll need to handle your daily tasks.
There are some software items that are essential to making sure the everyday work on your computer can get done efficiently.  New computers come with some software pre-installed, but it's often not the only software tools you'll need and often isn't the best software for the job.  That's why we put together this list to help you get your new computer configured with the right software so it's ready when you need it.
The Essential Software
Every new Windows based computer comes with some software already installed.  The software that's installed on your newly unboxed computer will often be determined by the manufacturer it was purchased from.  The pre-installed software is either everything you'll need or isn't the best software for the job.  The following software items are what we think every new computer should have installed before you start using them for your daily tasks.
PDF Reader – Many of the documents we view and work with today are in PDF (Portable Document Format).  Windows 10 includes browser Edge that can read PDF's, but it leaves users desiring more capability of use.  That's why we recommend going with Adobe's Acrobat DC PDF reader.  Acrobat DC is a free PDF reader that includes a variety of helpful ways to read and manage your PDF documents.
Web Browser – Windows has made great strides since the days of Internet Explorer. The new browser that ships with each new Windows 10 computer, Edge, can be a great experience for browsing the web.  Though, Google Chrome still beats Edge and other browsers like Mozilla Firefox with its clean appearance, ease of use, and overall performance.  That's why we still configure Google Chrome to be the default web browser on each new PC we setup for our customers.
Microsoft Office – When it comes to writing documents, managing emails, or creating spreadsheets there's really nothing better than Microsoft's own Office software.  Microsoft Office is one of the most widely used Office software today; it's made even better with its online component known as Office 365.  Creating robust spreadsheets with Excel or managing all your email accounts with Microsoft Outlook will make your daily tasks that much easier to accomplish.
File Compression / Extraction – Windows 10 can support basic zipped files, but anything more than that will require more powerful tools.  That's why we recommend a free compression and extraction tool called 7zip.  7zip is an easy to use, yet powerful tool that can extract compressed files, and compress files into .zip format as needed. It also includes advanced features for those who need them.
Storage Management – When your computer begins to run low on disk space. There is a free to use tool called TreeSize that can help you quickly find what's taking up the most space.  TreeSize is a great tool for managing and deleting unnecessary data that may be taking up an inexorable amount of storage capacity.  It's easy to use and utilizes a simple-to-read layout, which can show you exactly where all of the data is stored on your computer.
Password Manager – We all know how important security is for our accounts Storing passwords has never been easier with LastPass password manager.  LastPass is an essential software component for every computer, helping you maintain, remember, and update all the passwords you will need across your new computer.
With these essential software packages on your computer, you will be able to efficiently accomplish your goals at your new workstation with ease.  As a Managed IT Services company, we are always looking out for the best software to pair with the devices we manage for our clients.  These software packages are essential when setting up each new workstation we manage.  If you're interested in learning more about Natural Networks managed IT services, give us a call today!