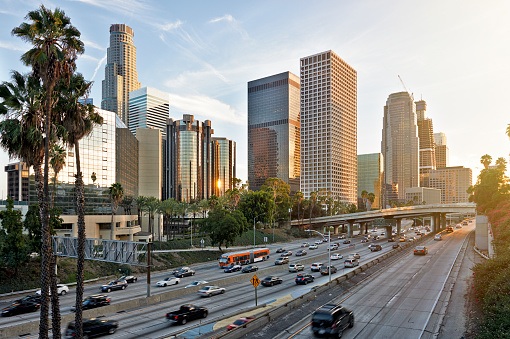 Computers and your car are becoming more integrated than ever before.  More computer driven features are becoming standard on cars across the board in the United States, and knowing what tech is best for you can go a long way in price and necessity.  We wanted to take a look at what traditional technology companies are doing to put themselves into the realm of the automotive industry, and what you can expect to find coming soon to your vehicle.
Apple is Continuing to Integrate into Vehicles
Apple has been a known player in the automotive realm for sometime now.  They've continued to work on their integration technology with the introduction of Apple CarPlay, and boast a slew of auto-manufacturers who are including options for including CarPlay on their vehicles.  Just some auto-makers to include Apple CarPlay options in 2018 include:
Audi
Buick
BMW
Chevrolet
Chrysler
Dodge
Fiat
Ferrari
Ford
Honda
GMC
Hyundai
Kia
Lincoln
Apple CarPlay is just one of many solutions that are developed to help drivers more easily integrate their iPhone with their vehicle to help keep them paying attention to the road and not to the road.  CarPlay takes your iPhone and virtually integrates it with a screen on or around the center console.  In 2018 wireless capabilities make connecting your iPhone to your vehicle all the easier, and with Siri, Knob controls, and sensitive touch, it's now easier and safer than ever before to use your tech while on the go.  Apple maps also works seamlessly in the center console, making it easy to navigate on your daily drive.
CarPlay does only work with iPhone's, so unfortunately if you are an android user this is not an option we'd recommend.  However Google does offer a very attractive alternative in their Android Auto product.
Android Auto
Google's vehicle infotainment solution comes in the form of Android Auto.  Although other vehicle integration apps like Microsoft Sync have been able to integrate your Android Phone to your vehicles interface, this is Androids first attempt and it looks promising.  With many of the same automakers as listed above offering Android Auto as an option next to Apple CarPlay, Android users won't need to fear losing out on integrating their phones with their car.
Android Auto also offers many of the same features, displaying their phone in an easily and more accessible manner on the center console.  Being able to integrate and quickly access Google maps from your cars center console is very useful as well, adding easy to understand navigation to your vehicle.
Looking Ahead in 2018
No doubt your car and new smart technology will continue to integrate to bring you a better, safer driving experience.  The car has been declared by technology companies world-wide as the next battleground space to get their products into.  We are seeing technology companies like Tesla bring smart technology and computerized dashboards into their own vehicles.  We expect this trend to continue as autonomous driving, and assisted driving becomes more available.
We're looking forward to seeing what new technologies were yet to see come to our vehicles in the future.  For more great technology news, check out our blog every week.