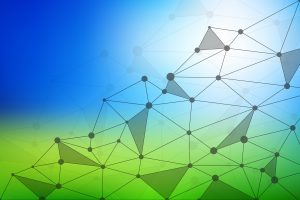 Threats, like malware and spyware, are an ever-present problem lurking on the internet. As a small business owner, it can be difficult and time-consuming to track all of the different problems your computers and servers may face.  That's why an IT managed services provider is becoming the popular choice for businesses for protecting your employees and computers from these types of threats.
A managed IT Services provider, like Natural Networks, provides expertise in the field of IT to track potential threats, understand new types of malware, and keep your systems up-to-date in order to protect your organization against such attacks.
What Does Managed IT Services Do
As a business owner, you may be in charge of managing, maintaining and ordering multiple computers, printers, network equipment, and servers. On top of all this technology you have to track, you must also handle operations of your staff as well as all of their needs.
A managed IT service provider can be a huge weight off of your shoulders by taking over on the management of your IT needs so that you can focus on running your business like a well-oiled machine. Managed IT services means you have trained and local experts available any time, day or night, for all of your IT needs.  Whether your internet connection stops working, you need a new printer set up, or monitoring of your computers for updates and threats, your managed IT services provider is always there for you.
Office technology changes all of the time and having trained experts that take care of everything – from new operating systems and necessary updates, to the latest threats and malware – will keep your office one step ahead of the technology curve.
Keeping Your IT Infrastructure Secure
Not only do you get a team of experts to help assist with all things technology, but a managed services provider also helps keep your IT infrastructure completely locked down.  Through active monitoring, your computers are always kept up-to-date with the latest OS updates. Not only are your computers kept current, so is everything else that could be the target of potential threats.
Your computers are also protected with a robust anti-virus software that can be used to scan for active threats, and passively prevent any malware from reaching your systems in the first place.  In case any forms of malware or spyware are found on your computers, you are immediately informed of the threats by one of our experts, and action is taken to secure the device in question.
It's easy to see why small and medium-sized businesses are turning to managed services providers more and more.  Having technology experts, like Natural Networks, instead of dedicating an entire team, or yourself, to taking on the never-ending tasks of maintaining your in-house IT is a smart way to not only save money, but also protect your business from the ever-increasing number of cyber threats that occur every second of the day.  If you're interested in learning more about managed IT services, give us a call today.