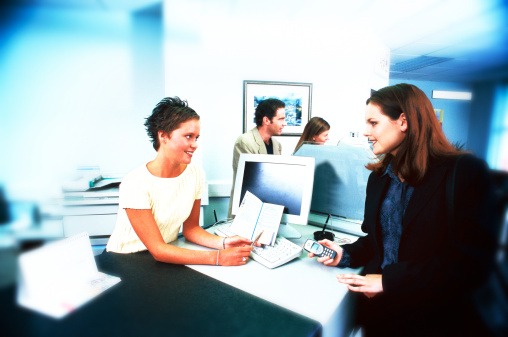 In today's office environment, communications are tantamount to success. Do you know how your team is communicating? A unified communications platform is what many businesses utilize now today to create collaboration between team members through a series of messaging, calling, video meetings and file sharing.
How Can a Unified Communications Platform Help?
The systems previously listed bring together all the elements of communicating in today's office environment under one umbrella.  Having  instant messaging, file sharing, video meetings, and calling all within one application allows your teams to communicate with one another more effectively. Additionally, quick collaborations can be completed with your employees, because they don't have to wait on e-mail replies and, as an added bonus, all of your companies communications stay within your office.
With a unified communications platform, all of your office communications are integrated.  This may culminate under a series of software utilities on your computer including the phone and web cam on your desktop.  Unified communications includes a variety of enterprise communications systems, including Video Conferencing, presence status, calendar sharing, and much more.
Platforms That Offer a Unified Communications Experience
Our experts are trained and use a CloudPBX 3CX communications platform, which offers instant messaging, presence info, video & audio conferencing, as well as VoIP calls.
3CX is a CloudPBX platform which offers a variety of helpful tools and uses that can help your team communicate more instantly and effectively.
Because the system is a cloud-based PBX utility, the management of the system is streamlined and provides a much better voice experience.  This makes it simple to add numbers for new employees, access voicemail, review chat histories, and other great features.
What the 3CX Unified Communications Platform Can Offer Your Team
Presence - The presence status of an employee refers to their current availability when working at their workstation.  Your team can set pre-defined, or custom, presence statuses from within 3CX to allow their team to know if they are available, away on a break, or offline.
Video Conferencing - Video conferences can be easily launched through the 3CX client with a few mouse-clicks and can be used for a wide variety of everyday communication needs to boost productivity and efficiency.
Messaging - Instant messaging has become an absolute necessity for team communications today.  No longer is it necessary to call or e-mail a co-worker something and wait for a response.  3CX offers instant messaging which will allow your team to communicate via text immediately to each other.
Unified Messaging - Faxes, emails, and messages are all under one inbox.
Call Recording - You can record calls which can be useful for later review and training purposes.  You can also listen in on a call and easily join a call when necessary.
Use Your Smartphone - Download the 3CX application to your Android or iPhone and gain the ability to see your office contacts and messages all from your device.
Multi-Site Capable - No matter how many buildings or sites you have, you can still communicate seamlessly under one umbrella under the CloudPBX-based platform.
Easy Call Forwarding - It is easy to set up forwarding so that a call can be sent to your mobile phone, or any other number you prefer, so that you never miss another call.
Using these unified communication platforms has been a proven way to help team members in working together to accomplish goals.  Whichever platform you choose to go with for your collaborative works, Natural Networks is always ready to help.  If you want to learn more about Unified Communications, give us a call today!