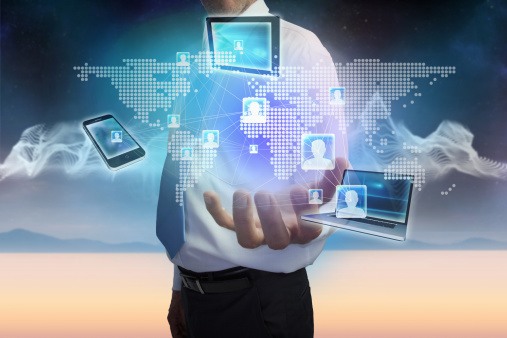 As the year comes to a close, it's important to look back and see what things can be improved upon as well as what worked so as to improve for the future and make solid choices in the coming new year.  Your business should be no different, so we wanted to create this helpful guide to help you focus on what things you can improve upon for your organization's computers and network for the new year.
Updating Your Systems
Updating your computer is always important and now is a good time to make sure that everything from your firewall down to that computer in the storage room is fully up-to-date and ready for the new year.  Microsoft often releases new updates for their Windows Operating System on the first Tuesday of each month.  To make sure your Windows client is up to date follow these basic steps:
Open the start menu and simply type 'Check for Updates'
Open the Updates settings page that comes up from the search
Windows will let you know if there are any updates to be done, and if so you will have a download button appear
The latest updates for Windows came out on December 11th of this year and is version #1809.  If you have something different, then you may consider updating with the steps mentioned above.
If you use a Mac, then you can update to the latest OS called Mojave.  This update will give your computer added security benefits and some performance enhancements, however, if you don't wish to update to the latest Operating System on your Apple device, you should, at least, check for new security and system updates by doing the following:
Left-click the Apple menu at the top right corner of your screen
Choose 'About this Mac'
From the About this Mac window that appears, select 'System Update' to get the latest updates for your current OS
Other updates to be aware of include your anti-virus.  Many Anti-Virus providers provide year-end updates for their software.  You may even want to invest in upgrading to the latest security suite that they offer as they tend to release new AV software each year.  If you are running any particular Anti-Virus on your computer, make sure that its fully up to date through their software configuration.
Updating Your Network
The next updates we recommend may be more complex to perform, but are just as important as keeping your computer clients up-to-date.  This would be your network infrastructure as well as your company's network switches, and router/firewalls.  The end of the year is a good time to check your network equipment manufacturer's website to see if they have released any new firmware, downloading it and updating your network switch or firewall with the latest available version.  We recommend that you keep your network and firewall as up-to-date as possible to prevent any possible intrusions or problems from occurring in the new year.
If you are unfamiliar with updating your network equipment, it's always a good idea to ask the experts.  We specialize in this, and through our Managed IT Solution, we actively check for and keep your network equipment up-to-date with the latest firmware as necessary.
Year-End Inventory
This is something every company, big or small, should be familiar with.  The end of the year is always a good time to make a list of all of your organizations products, stock of computers, and software.  It can be as simple as an Excel spreadsheet or bringing in a third party who specializes in counting and tracking all of your company's hardware and software down to the license and exact location.
Having a good idea of where all of your software and hardware is and how much of it you have can really help you get a clear picture of what you might need to focus on in the coming year.  It can also help to keep you organized going forward if you haven't done it in a while.
The end of the year can be a stressful time for many organizations of all sizes, but with the right plan and partners in place, it can make your new year an easy transition to look forward to.  Natural Networks is a fully managed IT services provider so we can help with keeping your computers, servers, network, and software up-to-date and constantly monitored for any issues before they become major problems.  If you want to know more, contact us today. We hope you have a great year in 2019!