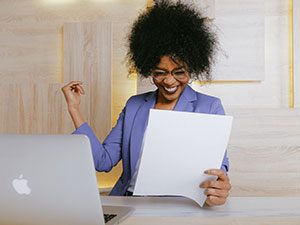 Small and medium-sized businesses of all sorts today rely on a smooth IT infrastructure.  Business owners don't have time to deal with waiting for the IT guy or hiring a full-time IT department to keep their technology working.  That's where a managed IT services provider, like Natural Networks, can help.
Managed service providers, or 'MSPs' for short, are experts in the IT industry and are structured to be consistently "in the know" as far as educating themselves on new technical solutions and innovations as new technology continues to rapidly evolve and develop.  By cutting out IT overhead and working with a managed IT solutions provider, you can stop the frustration of dealing with IT issues, while saving on valuable time and money you could be using to grow your business.
The functions of a managed IT services provider can be as simple as keeping IT equipment and other services functional all the way up to providing complete 24-hour remote and onsite support.
How Can Managed Services Benefit Your Workspace
Technology is advancing more rapidly today than at any other time in history.  The complexities of how new solutions integrate with each other as well as operating system updates requires constantly staying on the cutting edge of technological advancements so as to understand and utilize these tools effectively and efficiently. In the good ole days, employees had a single piece of technology to learn and use, like a phone, or a computer.  Today, employees may have multiple phones (i.e., desktop phone and mobile), workstations, tablets, and access to various cloud-based resources to be able to successfully communicate and maintain a steady workflow.
Managing all of these new resources can be taxing for a small business with only a few employees.  That's why working with a managed IT services provider can help implement and manage the technology infrastructure for your office so that you, or anyone else, doesn't have to.  This enables employees to focus on their work and provide peace of mind for the business owner because there is one less thing to worry about.
The Future of Managed IT Services
The managed IT services industry is expected to continue growing rapidly for the foreseeable future.  With new and emerging technologies becoming more commonplace, it's expected that more companies will continue to hire Managed Services Providers to handle some, if not all, of their IT needs.  The industry grew by 12.5% in 2020, likely credited to most everyone having to work remotely and change how they do business due to the COVID pandemic, the rise in cyber-attacks, and businesses having to buy new and/or upgrade equipment and software in order to accommodate the working from home making it a $193 billion dollar industry.
The main driving forces behind the growth in the managed services sector includes data and IT security, specializations in emerging technology, and IoT (Internet of Things).  IT security has become especially important for small and medium-sized businesses with the ever-growing threats from ransomware, phishing attacks, and other forms of data theft.
Managed IT providers can help businesses manage specialized tools and software that they may need as well.  The Internet of Things is growing more and more popular as more and more devices are including ways of connecting to the internet and providing online features.
A Managed Services Provider like Natural Networks can help your business implement its technology and help you and your team focus on growth.  If you're interested in learning more about how Natural Networks can help manage your IT, give us a call today!