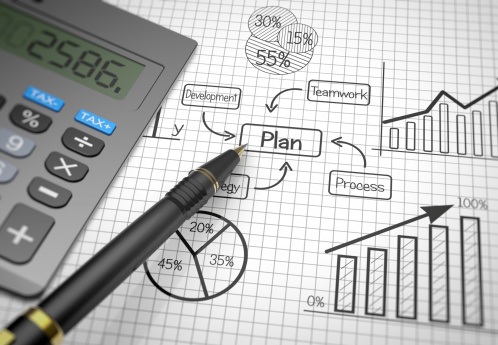 It's no secret that technology can get expensive.  The latest and greatest generation of tech tools, computer hardware, and cell phones can be alluring but the price can often be something to think twice about.  Today we are used to seeing the latest smart phone costing $1000 on average, but what are you getting for that hefty investment? Much of the technology we use everyday can include Solid State Drives, gigabit Ethernet network cards, and i7 Processors, which can all drive up the price of the tools we use everyday.  Having a managed IT infrastructure for your small business can help to average your costs for technology, and a technology partner can help you find the right technology for your business.
Tablets and Smart Phones
According to a report by Rani Molla the average smartphone price rose 10 percent over the last quarter compared to the previous year.  This is the fastest price increase to date, making the average smartphone price $363 according to customer checkout data from market research firm GfK.
The rise in price is linked to how much more linked to daily life smartphones are becoming, leading people to buy better ones.  Also new technology developments like 3D touch, face recognition, and larger more dynamic screens are driving prices up as well.
Tablets have also enjoyed a boost in technology, as their close counterparts are able to easily integrate new developments into a larger platform.  However tablets have also been taking over more of the role that traditional laptops and some desktops used to occupy.  Many devices like Samsungs Galaxy Tablet, Apple's iPad Pro series, and even the Microsoft Surface tablet are able to offer a less expensive alternative to accomplishing tasks versus purchasing a new computer.
Tablets To Consider
According to TechRadar you may want to consider the following tablets from the three major brands.
Apple iPad Pro 10.5
Apple's latest flagship tablet runs their latest iOS software, and includes a 1668 x 2224 display, A10X Fusion CPU, and can include up to 512 GB of storage.  Productivity features like the Apple Pencil, the Smart Keyboard compatibility, and iOS 11's comprehensive software is what made this tablet stand out among the others.  The average cost for the tablet can also be found at $600 online, and in retail markets.
Samsung Galaxy Tab S3
This tablet is small and light weight, but offers a powerful punch.  Many of the features include a 1536 x 2048 resolution display, Snapdragon 820 CPU, up to 32 GB of storage, and sporting the latest Google OS Android Oreo.  Many will find that this handy tablet can handle almost any task its put to.  Many uses we've seen this tablet put to work as include bringing recipes directly to chefs and cooks on the move, serving restaurants as menus, or as interactive displays to greet and check in clients.
With the average cost of this tablet being found around $500 online and in store, it may be worth using this tablet or one of it's cheaper counter-parts as opposed to purchasing a new computer.
The Microsoft Surface Pro
As far as Widows touchscreen computers go, this is the only one that can truly replace a full laptop.  The Surface Pro 5 features Windows 10 Pro, which is uniquly fit to work both with tablets, or as a fully featured laptop making use of a keyboard and mouse.  The screen features 1824 x 2736 resolution, up to an Intel i7 CPU, up to 16 GB of RAM, and can offer as much as 1TB of storage.  The Surface computer is accompanied by a smart touch keyboard cover which can detach when the device is to be used strictly as a tablet.  The price starts around $669 making this device great for creative professionals, students, and everyday folks alike.
Desktops and Workstations
Workstation and laptop average costs have remained somewhat consistent over the last few quarters.  Many of the large competitors still offer the majority of workstations including Dell, Lenovo, ASUS, and HP being some of the most well-known workstation providers.
However that is expected to change with CPU developments rapidly advancing.  More Cores are becoming popular, and demand for higher CPU's featuring 6, 10, and even 12 cores are expected to push prices higher.  Intel and AMD are starting to offer processors which feature more cores, but it is still a relatively new and unnecessary factor for every day work.
Desktop workstations are still as necessary as ever, offering advantages such as expandability, and versatility for longer lasting life expectations.  If a tablet fails it needs to be replaced, however a desktop computer can be more easily fixed, saving costs in the end.  The GPU manufacturer Nvidia, and others,  have also announced a lowering in GPU chip costs  which is expected to lower the average price tag for desktops, laptops, and for building your own computer.
What We Found
Albeit purchasing a new smartphone for yourself or your staff, a new tablet for your small business, or a new workstation for the office, taking into consideration the technology, price, and needs is always a good idea.  We work with a number of technology partners to offer a wide variety of workstations and technology to cover an array of different tasks from printing to workstations.  Working with a Managed IT services provider like Natural Networks gives you the opportunity to work with technology experts who have the experience and the relationships with technology providers to bring you the right tool for the task at hand.  If you want to know more about how we can help you finding the right technology for your home or office you can contact us today!