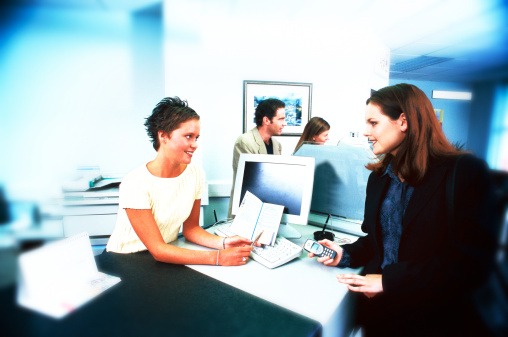 Microsoft has been adding a lot of new features to their Office 365 platform, and with the addition of Teams you can really take your office collaboration to the next level.  Microsoft added Teams to Office 365 in the first half of 2017.  Teams comes with all editions of Office 365, so as long as you have an office login, you will have access to Microsoft Teams.
Teams works as a chat-based workspace within office 365, allowing your office to collaborate and work together within the same window to enhance teamwork.
What Teams Can Do
Teams enables your users to take advantage of key office 365 apps and tools to help them work more effectively.
Calendars and Appointments within Outlook
Share, edit, create, and locate content within SharePoint, OneNote, and OneDrive
Call and meet team memebers within Skype
Chat and instant message within Skype
Other Useful Benefits
Centralized hub for chatting
Azure Active Directory integration
Office 365 integration
Customizeable through API
Included for Office 365 users
More Than Just An Application for Chat
Teams offers many benefits on top of being able to establish chat sessions between team members.  It is integrated into Office 365 which means it's tied to other Microsoft Office services, such as Word, and Excel, and allows clod storage and sharing services like SharePoint.
Other office applications like PowerPoint, OneNote, Planner, Power BI, and Deve are also able to integrate with Teams.  Any documents, spreadsheets, presentations can be shared with members of each Team and sync seamlessly using Microsoft's Cloud.  That way every member of each team always has access to the latest version.  Collaborative editing also allows for multiple members of a team to work together on a single document or project.
Even if you don't find yourself using Teams directly yourself, you can still find many uses from it.  Because the service's integrate with Office 365, you can receive important updates or content within the collaboration platform which can flag users outside of Teams.  Microsoft Delve for example, can highlight an update to important shared files.
Teams are be split off into channels as well, allowing team channels to communicate outside services via connectors.  Connectors already exist to push updates from other applications such as MailChimp, ZenDesk, and Salesforce to name a few.
Useful Tips When Using Teams
Forward Emails into Channels - With team channels you can forward emails based on criteria you can set to forward automatically to teams and team channels.  Forward emails messages from Outlook to a channel in Teams so that messages can show in both locations.
Use Only a Few groups - You can create countless groups in your Teams organization, but creating too many can quickly make things disorganized and overwhelming.  Try keeping only a few teams based on projects and each member's needs.
Audio Conferencing - Set up Audio Conferencing to host voice meetings in groups or with individual team members.  This is possibly one of the most useful features of Microsoft Teams, allowing users to communicate with remote workers and clients, and you can allow them guest access to your Teams channel.
Share Conversations - Sharing and forwarding emails and documents to team members is made easy with Microsoft Teams.  This is very useful when on-boarding new employee's for example; by simply inviting them to their appropriate team, you can quickly forward all necessary documents and emails quickly and easily.
Microsoft Teams is an extremely useful tool and should be an asset to anyone looking to seriously collaborate on any project large or small.  Taking advantage of these tools will enable you to save time and maximize productivity, and without having to spend any extra money.
If you want to stay up to date with related news and technology, we recommend you check our blog each week!