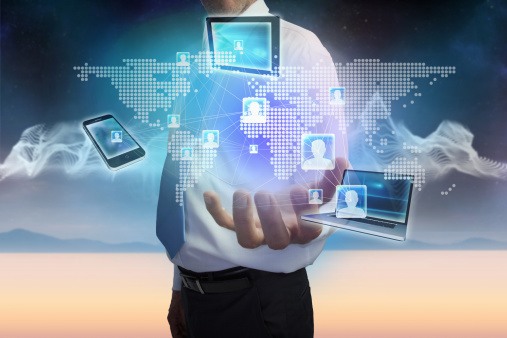 Windows 10 has a number of ways to help keep you organized, and to help personalize your experience.  Utilizing various themes, using Virtual Desktops, and taking advantage of the all the features in the newly minted Creator's Update are just a few way's you can take advantage of your Windows Computer to the fullest extent.
What's New In the Creators Update?
Microsoft announced it's latest major update to Windows 10 dubbed the 'Creators Update' which began rolling out on April 11th, 2017.  If you haven't updated yet, you may want to consider doing so to take advantage of the new features and compatibility that it brings to the Windows experience and also see why it's being called one of the most significant updates yet to Windows 10.
What's New
One of Windows most iconic applications 'Paint' is getting a complete overhaul.  Paint 3D will now add a new 3D element for creating and shaping 3D models in the familiar Paint application.  Windows offers a whole suite of newly integrated 3D frameworks and tools which can help scan, print, import, and export 3D models and applications.
The Windows 10 built-in maps feature now allows it's users to 'ink' two points on the map, which will then plot the difference between each point.  You can use the built-in straight edge to draw lines, the built-in protractor to show arcs, and you can use a stylus to draw a line, which maps will then use to show you the closest street route between the two plotted points.
Microsoft Ink now allows you to add annotations, emoji's, and more to your photo's within the Photo's app.  You can also add the same annotations by inking Video's as well.
The Windows 10 Creators update also add's a new Gamer mode, which will allow laptop's and desktop's to enhance the gaming experience on Windows 10.  Turning on Game Mode will allow Windows to eke out every drop of performance power in your hardware to bring about the best possible gaming experience Windows has to offer.  They have also added 'Beam' which will allow gamers to start streaming their games live from anywhere you have an internet connection.
Windows Themes have also been updated as well. Windows has a new theme pack available from the Windows Store app which features tons of new great Windows themes sprawling from Nature to Animals.  The new Themes Packs are definitely something worth checking out.  Along with new themes, Windows has also implemented new sign-in options through facial recognition which is part of the new Windows Hello feature.  When Windows is first getting setup, it is able to perform facial recognition through your computers built-in or connected camera. It happens so quickly and seamlessly that many don't even realize it's happening.  The Windows Hello feature makes singing in and security much better, and means there's one less password you have to remember.
The Creator's Update is being called one of Windows 10's biggest updates since it's release.  It's a good idea to always keep Windows up-to-date not only for security purposes, but also to take advantage of these great new features.  So if you haven't already, head to the Windows Settings, and check for updates to make sure you have the latest Windows Creators Update.