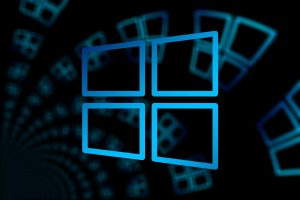 The process of Patch Management entails the distribution and applying of updates to software.  This may pertain to software like important Operating System updates, patches to physical hardware such as firewalls and switches, and updates to other software important to the operation of your office.
Keeping operating system level patches for Windows up to date has become more important than ever.  Microsoft uses the built-in windows update to deliver important security patches, apply performance fixes, and maintain the overall usability of the Operating System.  Microsoft will often make available new OS Updates the first Tuesday of each month, considered to be "Patch Tuesday".  However Microsoft will send out important updates as it deems fit at any time if a particular scenario arises which may create a serious flaw in the Operating Systems function.
November 8th was this month's Patch Tuesday, and with it came fixes for six actively exploited Windows vulnerabilities and a total of 68 flaws.  Eleven of the 68 fixes in this month's patch were classified as 'Critical' because they allowed privilege elevation, spoofing, or remote code execution, which are considered to be the most severe vulnerabilities.
Of this month's patches, six of these were considered zero-day vulnerabilities.  Fixes to so called zero-day vulnerabilities will not adhere to a patch Tuesday schedule and fixed as soon as possible.  Microsoft classifies a vulnerability as a zero-day if it is publicly disclosed or actively exploited with no official fix available.
Important and critical level updates are rolled out to your workstations, as well as network equipment, and software frequently.  Many such updates protect against potential security vulnerabilities.  Working with a Managed IT Services provider like Natural Networks can help track and implement new patches as they are rolled out.
By actively checking and applying patches for your systems, you can ensure a level of usability and security for your IT operations, ensuring a secure workspace for you and your team.  IT Experts in place monitor your IT 24 hours a day, 365 days a year.  By partnering with a Managed IT Services provider, you can have piece of mind in knowing your software, and network layer appliances are kept updated with the latest security vulnerabilities managed by our experts.
Contact us if you want to learn more about how our experts can manage your office IT and help bring your business to the next level.